Rick Hanson Taking in the Good will help you bring more happiness to yourself: look for positive facts, and let them become positive experiences.
The best-selling author of Buddha's Brain explains how we can boost our positive emotions and positive experiences with this Rick Hanson Taking in the Good video.Further Reading: Taking in the Good: A Walking MeditationThe purpose is to practice present awareness and achieve a happier state of being "in the moment."While walking, practice being in the here and now by noticing, pausing and taking in sights, sounds, aromas and textural sensations that please you.
This is a variation of a mindfulness walking meditation where the object of focus is the felt sense of pleasurable feelings. The story of its 'spontaneous generation' is told in detail here: http://bit.ly/ttziSN
More from: Rick Hanson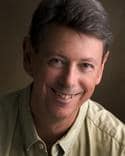 Instance 1
330MindfulnessWorksheets
Step-by-step guidance for developing mindfulness for your health, relationships, career, meditation and more!
50% OFF
Safely download them all to your own computer
Nicely designed PDF's with writable fields to add your reflections, answers and journal entries
Expertly designed for both beginners and advanced mindfulness practitioners
Organized into separate folders, based on health, relationships, career, self-discovery, purpose, formal meditation, and more
Evidence-based practices for increasing a sense of peace, calm, clarity, care and confidence
100% Money-Back Guarantee
200+ GUIDED Meditation Scripts
Discover the world's most popular mindfulness meditation scripts that make a positive impact on people's well-being.
50% OFF
Safely download them all to your own computer
Elegantly formatted for you to read easily and confidently at your own pace
Learn how to do many new mindfulness meditations , while deepening your experiential understanding of the one's you're practiced
Evidence-based meditations for cultivating calm, self-compassion, embodied presence and resilience
Guide these meditations for others to make a positive impact on the qualify of their day-to-day lives
100% Money-Back Guarantee