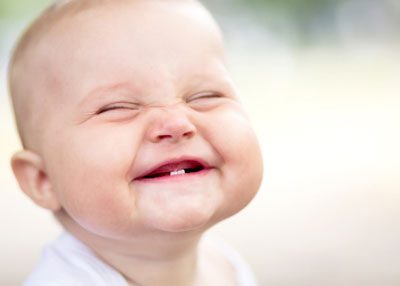 Mindfulness is a state of consciousness that allows you to lead a happier life. It allows you to stay aware of your thought processes and make better decisions. Mindfulness is particularly valuable when parenting. This practice helps manage the day-to-day stresses of parenting and provides a beneficial environment for your children. However, what are some specific strategies of mindful parenting?
Understanding Your Child's Individuality
One way to practice mindful parenting is tuning into your child's needs and desires. To do this, commit to understanding and respecting your child's individuality. For example, you have to separate out your own expectations and experiences from that of your children.
Accepting Your Child's Autonomy
What you value and what makes you happy is not the same as others. However, we as parents often see our children as extensions of ourselves. Mindfulness of your child's autonomy will help you accept and nurture what is unique and wonderful about your child.
Letting Go of Unrealistic Expectations
Further, awareness of unrealistic expectations you may have of yourself as a parent is important in mindful parenting. This means going easy on yourself sometimes. Whether from our childhood experiences or images in popular media, we often have idealized beliefs about what parenting is. However, even on the best day we as parents will make mistakes. Seeing parenting as a never-ending learning experience will help you be mindful of your choices and feelings.
Letting go of constraining expectations will allow you to grow as a better and more accepting parent.
Practicing strategies for mindful parenting will have the added benefit of teaching your child how to live a mindful life. Your approach to life will inspire your child to live the most mindful life possible. Contact us to learn more tools for developing mindfulness.
Find more exercises related to mindfulness with relationships and family here.
330 Mindfulness Worksheets
Step-by-step guidance for developing mindfulness for your health, relationships, career, meditation and more!
50% OFF
Safely download them all to your own computer
Nicely designed PDF's with writable fields to add your reflections, answers and journal entries
Expertly designed for both beginners and advanced mindfulness practitioners
Organized into separate folders, based on health, relationships, career, self-discovery, purpose, formal meditation, and more
Evidence-based practices for increasing a sense of peace, calm, clarity, care and confidence
100% Money-Back Guarantee
200+ GUIDED Meditation Scripts
Discover the world's most popular mindfulness meditation scripts that make a positive impact on people's well-being.
50% OFF
Safely download them all to your own computer
Elegantly formatted for you to read easily and confidently at your own pace
Learn how to do many new mindfulness meditations , while deepening your experiential understanding of the one's you're practiced
Evidence-based meditations for cultivating calm, self-compassion, embodied presence and resilience
Guide these meditations for others to make a positive impact on the qualify of their day-to-day lives
100% Money-Back Guarantee