Listen to this Mindfulness in Close Relationships by Matthew Brensilver. You can also read the transcription of the audio here.
[ai_playlist id="195689″]
Mindfulness in Close Relationships by Matthew Brensilver:
It's sweet, that, sometimes, when you teach at a place for the first time, there's like a little – out process that happens, but I'm not feeling that so much. I actually feel like I've been here a little bit. Yeah. So, thank you. So, the series, I know, is about where the rubber meets the road. And, I've seen the – for a number of talks, and, yes, that's where the rubber meets the road. But tonight, mindfulness dharma in relationships.
This is really, where the rubber meets the road. This is the last frontier of dharma practice, right? So, I'd feel like uhm,— It's not always here what the meaning of our meditative experiences are. And different meditative traditions make sense of concentration of – or insight in different ways.
And sometimes, it's hard to know how much to make of those kind of experiences. But, a real place for us to check our practice in a way is in relationship. And how our practice shows up in the relational field. And this is so fundamental in our practice, because we could say that the basic flavor of the dharma is something like non-harming.
Yes. And harm, by definition, is relational. So, this is not some sort of casual aspect of our practice. Our whole practice operates in the relational field. This is where the subject is affected on.
And a source of incredible delight and I'll speak personally, humility, too. Yeah. So, when my main teacher in ___, one time, he characterized, he said there's sort of two maxims for our spiritual practice.
He said the first was "don't fight with yourself at any level." And the second was, "take feedback." And he just left at there. And, but – feedback, I appreciate how sensual he made that kind of relational component in our spiritual life. And we can learn a lot about our minds based on how we show up in relationships.
When I was first started practicing, somehow, I heard, I think it was a – say that there are aspiration for the practice was to be safe for others. That was a kind of organizing principle, and even though I was quite early in practice, there was something that really cut to the bone for me.
To become safe for others. And so, and naturally, we turn into the relational field in seeing how we are safe for others and how we're not. Yeah.
All of our practice is relevant. You know, there are sort of baskets of right view and intention, ethics, conduct, mind training, concentration, and wisdom. So, there's a place for all of that in the relation in making relationships a part of practice.
Maybe we can begin by acknowledging that we are deeply relational beings, right? We're born way too early to live on our own.
You know, sometimes, I had the thought of our gestation period should be like 25 years, right? Sorry, moms. You know, that's not realistic, but the truth is this is our condition, yeah?
And I heard a story about a pediatrician, and psychoanalytic thinker – who said that at a conference, he sort of started some – conference by saying he's known as a kind of developmental theorist and started the conference by saying, "There's no such thing as a baby."
And then we went to say, there's no such thing as a baby without a mother. That's how fundamental the relational world is for us. And much later, kind of theorizing an empirical data around this, just how deep the roots of connection, attachment are in us.
So, this is the psychologist ___, ___ it seems fair to conclude that human beings are fundamentally, ___ motivated by a need to belong and seem to need frequent affectively pleasant or positive interactions with the same individuals, and that they need these interactions to occur in a framework of long term stable, caring and concern…
So, it makes sense that this would be a – garden for our practice. Yeah. Given, how deeply we depend on the relational field. And even in monastic communities where there's a sort of, in some ways, there's the – of leaving ones family.
Of going forth. But there are no communities that are more deeply relational than a monastic community. And so, the opportunity is that our deepest, the deepest – in our minds are evident in our relationships. And sometimes, they're only stimulated in relationship, and ___, lots of positive, helpful ___, but also the – of greed, hatred and delusion.
Those get stimulated in relationship. When I'm single, I feel generally, pretty, sane.
Maybe other people have this experience. I'm sort of left to my own devices. Without having my habits disrupted much, you know. It's like, "oh yeah, I really got it together."
—
If you liked this recording and would like to make a direct financial contribution to this teacher, please contact them here: http://www.spiritrock.org/instructordetails?calendarinstructorid=119567
—
Material on this site is licensed under a Creative Commons Attribution-Noncommercial-No Derivative Works 3.0 License
Find more exercises related to mindfulness with relationships and family here.
More from: Matthew Brensilver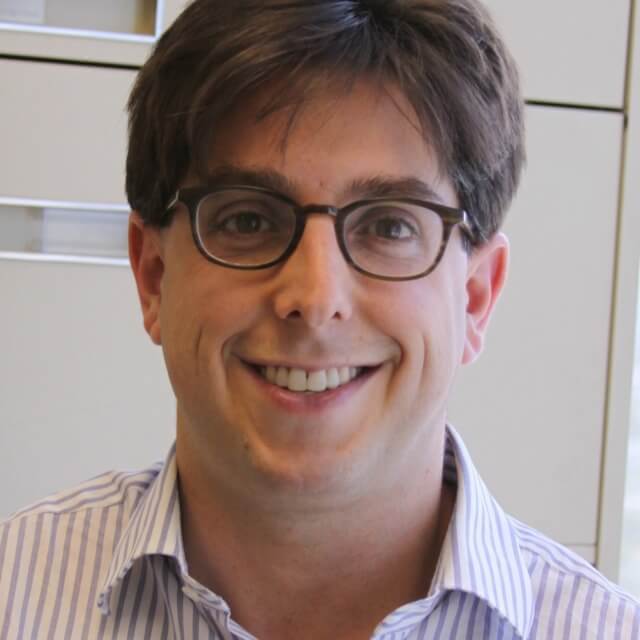 Instance 1
330 Mindfulness Worksheets
Step-by-step guidance for developing mindfulness for your health, relationships, career, meditation and more!
50% OFF
Safely download them all to your own computer
Nicely designed PDF's with writable fields to add your reflections, answers and journal entries
Expertly designed for both beginners and advanced mindfulness practitioners
Organized into separate folders, based on health, relationships, career, self-discovery, purpose, formal meditation, and more
Evidence-based practices for increasing a sense of peace, calm, clarity, care and confidence
100% Money-Back Guarantee
200+ GUIDED Meditation Scripts
Discover the world's most popular mindfulness meditation scripts that make a positive impact on people's well-being.
50% OFF
Safely download them all to your own computer
Elegantly formatted for you to read easily and confidently at your own pace
Learn how to do many new mindfulness meditations , while deepening your experiential understanding of the one's you're practiced
Evidence-based meditations for cultivating calm, self-compassion, embodied presence and resilience
Guide these meditations for others to make a positive impact on the qualify of their day-to-day lives
100% Money-Back Guarantee