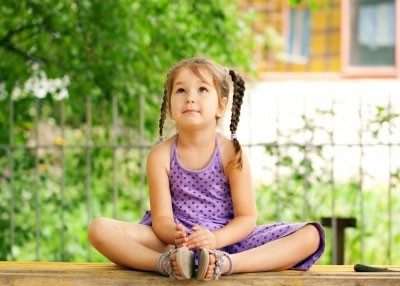 Mindfulness is being fully aware of right now and living in this moment. It is paying attention to the here and now as opposed to focusing on the past or worrying about the future. Research indicates the being mindful can have long term health and happiness benefits including:
Increased independence
Higher life satisfaction
Improved attention span
Better social skills
Reduced test anxiety
Optimism
Sense of calm
Improved immune function
Higher academic performance
Reduced symptoms of hyperactivity
Increased patience
Frustration tolerance
Adults often can easily identify the benefits of mindfulness. It is important to not overlook how mindfulness can help kids as well. Many, if not all, of the items listed above are beneficial to children too.
Kids can sometimes be more naturally mindful than adults. They pay attention to the present moment when they are focused on playing with a toy. They often take the time to stop and smell the flowers or touch something they are passing by to see how it feels. Children enjoy listening to a parent's voice tell their favorite story.
The world we live in does not emphasize mindfulness, however. As children grow they learn the automatic pilot way of adults because they have to keep on schedule for school or hurry up for their parents. Without providing children mindfulness exercises, over time they will become less aware of what they are doing in the moment.
Consider the following mindfulness exercises for kids. Select an activity that is appropriate for your child's age and their own personality, likes and dislikes.
For a visual child consider creating a glitter jar. This simple project involves putting water and glitter in a jar and sealing the lid. Have your child shake it up and then watch the glitter fall to the bottom.
For a child who enjoys music, have them ring a bell and listen as the sound fades away.
A child who enjoys food can do the simple raisin mediation by Jon Kabat Zinn.
To help a younger child focus on breathing meditations have them lie down and put a stuffed animal on their stomach. As they to breath in and out so the animal goes up and down.
For additional information about mindfulness exercises for kids, contact us.
Find more exercises related to mindfulness with relationships and family here.