BECOME A CERTIFIED MINDFULNESS MEDITATION TEACHER
Join The Hundreds of People In This Program Who Have Increased Their Confidence & Credibility In Teaching Mindfulness To Make A Significant Impact In People's Lives
Certify At Your Own Pace From Anywhere In The World

Register below to instantly receive white-labeled mindfulness teaching resources and up to 5 hours of personalized training sessions via phone or Skype, custom tailored for your unique mindfulness experience and teaching goals.

Self-tally 40 hours of personal mindfulness practice, reflective mindfulness reading or study, and practical teaching preparation for your target participants – all of which we will review in detail during your personalized training sessions.

Become a Certified Mindfulness Meditation Teacher (MMT), giving you the ability to add your official accreditation to your CV, LinkedIn profile, business proposals, website, email byline, business cards and frame it for your wall.
This personalized mindfulness teacher training program is an accredited training opportunity for meditators, professionals, coaches, therapists, social workers, yoga teachers, parents, and teachers to learn how to teach mindfulness in professional contexts with confidence, compassion and credibility.
Receive everything you need to deliver high-quality mindfulness trainings rooted in evidence-based research, high-performance methodologies and ancient wisdom traditions.
No retreats or travel requirements

No exorbitant fees or hidden costs

No cookie-cutter group trainings

No deadlines or time pressures
Go at your own pace. Start and finish whenever you're ready. Most people certify in 2-3 months, while others choose to go faster or slower – depending on how much time they have to devote to the 40 hours of self-tallied personal mindfulness practice, relevant reading, and teaching preparation or marketing progress.
During our initial strategy session via phone or Skype, we'll talk about your mindfulness experience and teaching goals to create a custom training approach for you, designed to create real-world impact helping others.
You can also learn how to earn income as a mindfulness teacher, whether it's through creating or marketing a new mindfulness product or service.
Receive Everything You Need To Teach Mindfulness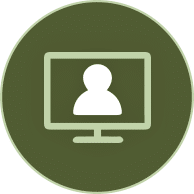 Up To 5 Hours of Personalized 1-to-1 Training Sessions With Sean Fargo
Receive personalized support and training with Sean Fargo via phone, Skype audio or Skype video
Schedule up to 5 hours custom 1-to-1 guidance and support, tailored for your unique mindfulness experience and teaching goals
Schedule your training sessions anytime you'd like with our easy online scheduling system and automatic email reminders
Enhance your own experiential understanding of mindfulness and meditation with Sean's unique coaching skills and in-depth support
Learn how to teach mindfulness to the unique demographic and people who you want to help most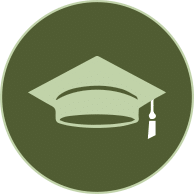 Comprehensive Trainings On How To Teach Mindfulness
Introducing mindfulness to different types of people
Leading guided mindfulness meditations
Creating curriculum, presentations and/or packages
Regulating emotions, cravings and reactivity
Talking about the neuroscience and research
Marketing or selling your teachings with integrity
Cultivating emotional intelligence and self-compassion
Developing self-confidence as a mindfulness teacher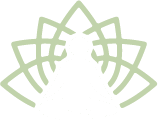 Receive personalized training via phone, Skype or Zoom with the Founder of Mindfulness Exercises, tailored for your experience and goals. Schedule trainings using our easy online scheduling system.

Download comprehensive white-labeled Mindfulness Workshop & Course curriculum, including step-by-step teaching guides, PowerPoint slides, quizzes, certificates, emails, handouts, etc.)

Receive 50+ mindfulness meditation scripts to lead your own guided meditations from, along with personalized support in creating your own mindfulness audio, video, guided meditations, ebook, website or packages.

Receive custom training on how to create your own mindfulness teachings in whatever medium you want, from online courses to class series, from coaching packages to schoolroom practices, from HR presentations to corporate consulting.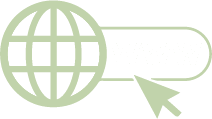 Have your own Mindfulness Teacher webpage at MindfulnessExercises.com where you can post your mindfulness teacher bio, photo, audio, video and links to your own webpages.

Receive ongoing support from Sean Fargo and join our private Facebook community where our international mindfulness teachers support one another with helpful encouragement, suggestions and support.
Certify With 40 Hours Of Self-Tallied Mindfulness Practice, Reading & Custom Project Work
Personalized For Your Mindfulness Experience & Goals
20 Hours Of Personal Practice
On your own time and at your own pace, self-record 20 total hours of personal mindfulness practice. Strengthen 4-5 mindfulness techniques that we will review together in detail.
We will enhance your experiential understanding of several foundational mindfulness techniques that are most relevant to your growth as a mindfulness teacher and for your professional niche.
We will review your progress, find new areas of growth, and help you to share the practices and relevant concepts with others in the medium that you feel most comfortable with.

10 Hours Of Reflective Reading
We will choose 1 or 2 mindfulness books together based on relevancy to your mindfulness teaching goals and chosen demographic.
Read or listen to the books for a total of 10 hours on your own time and at your own pace, self-recording your time as you go.
Pause frequently to journal or verbally summarize what you've read, reflecting upon on your own experiences, ideas, questions and metaphors.
We will review how to use the knowledge you've gained to further your mindfulness teaching goals and success as a certified mindfulness teacher.

10 Hours Of Teaching Preparation
With personalized 1-to-1 support and a vast library of mindfulness teaching resources, I'll help you create a mindfulness project that you can use in the real world. Self-record 10 hours doing this at your own pace. Examples include: 
creating a mindfulness course, coaching sessions or class series

marketing and branding yourself as an expert mindfulness/meditation teacher with valuable teachings or services to sell
practice relating mindfulness to performance, anxiety, depression, emotional intelligence, etc.

producing mindfulness videos, audio or ebooks

facilitating mindfulness workshops, keynotes or professional consulting programs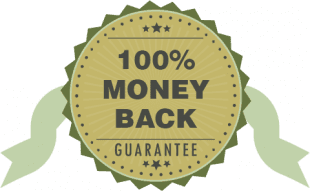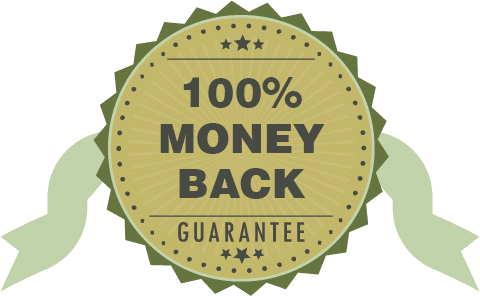 100% Money Back Guarantee
*If this program doesn't support your mindfulness teaching growth,
receive a full refund and keep all of your mindfulness teacher training materials.

+1-415-488-KIND
Skype: seanfargo
Supporting The 6 Domains Of Mindfulness Teaching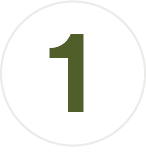 Pacing and Organization
Attention to the structure of effective mindfulness content
Responsiveness and flexibility in adhering to your core curriculum
Appropriateness of the mindfulness themes and practicality for your students/clients
The degree to which your teaching flows and is appropriately paced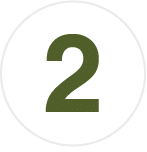 Relational Skills
Authenticity and potency – relating in a way which seems genuine, honest and confident
Connection and acceptance – attending to and connecting with participants and their present moment experience
Compassion and warmth – conveying a deep awareness, appreciation and openness to participants' experience
Curiosity and respect – conveying interest in and respect for each participant's experience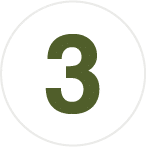 Embodiment of Mindfulness
Present moment focus and responsiveness – expressed through behavior and non-verbal communication
Calmness and vitality – simultaneously conveying steadiness, ease, non-reactivity and alertness
Allowing – non-judging, patient, trusting, accepting and non-striving
Natural presence – your behavior is authentic to your own intrinsic mode of operating

Guiding Mindfulness Practices
Language is clear and accessible while conveying spaciousness.
Guiding practices in a way that makes the key learning for each practice available to participants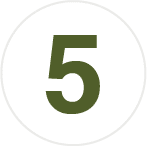 Enhancing Interactive Inquiry
Experiential focus – supporting participants to notice and describe the different elements of direct experience
Using a range of approaches (didactic teaching; experiential and group exercises; stories; poems, etc.)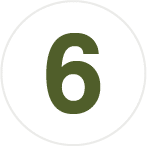 Engagement, Marketing or Development
Developing the tools and techniques for gaining new clients, students or participants
Packaging your curriculum (ie: class series, coaching program, workshop, online class, presentation, etc.)
A Uniquely Efficient Mindfulness Teacher Training Certification Program
You'll receive organized, easy-to-follow instructions detailing how to teach a wide variety of integrated mindfulness practices and concepts in any setting.
Your mindfulness teaching resources includes 50+ guided meditation scripts, 300+ mindfulness worksheets, professionally designed presentation slides, detailed course curriculum and easy-to-use reference materials.
This is a complete, white-labeled library of mindfulness teaching resources that you can use anytime, anywhere to create meaningful impact.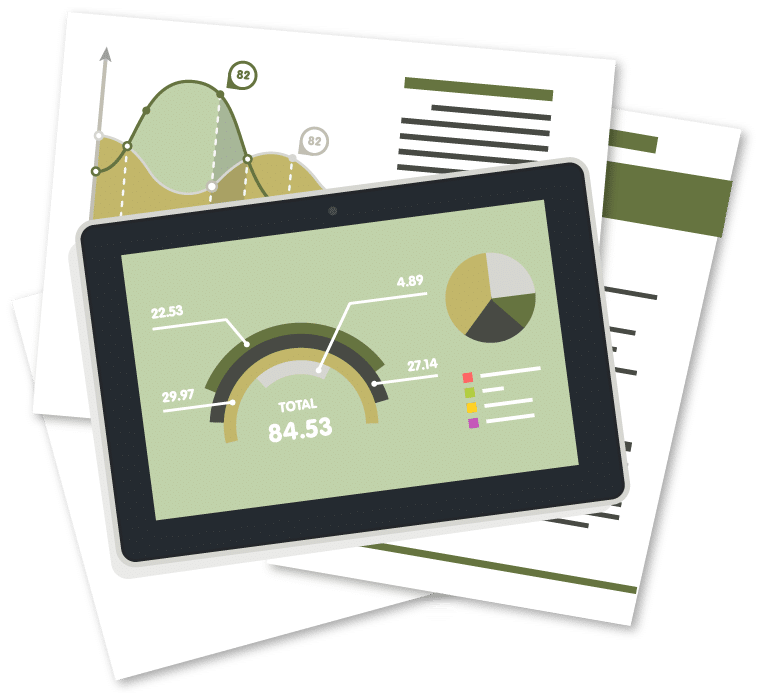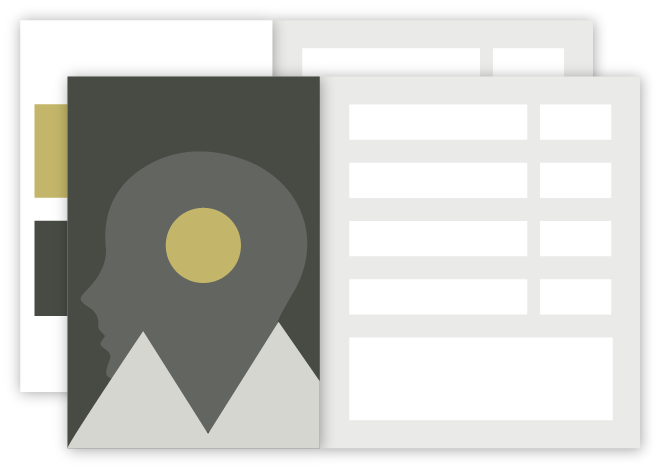 Top Tools For Mental & Physical Well-Being
Learn the processes for transforming stress, anxiety, depression, chronic pain, addiction, grief, overwhelm and/or trauma with non-judgmental awareness of actual present-moment experience.
Receive personalized instruction on how to sequence your trainings, talk about the science, respond to skepticism, guide others with integrity, deal with trauma, market your teachings, and much more.
Evidence-Based, Rooted In Science
It's easy to get started with the customizable templates you'll receive.
Each mindfulness workshop, presentation and course in this program can be fully customized for use in your own career—with your own images and branding. You'll receive complete turnkey presentations for keynotes, half-day workshops and full-day trainings – which you can customize or use right out of the box to facilitate experiential understanding and daily integration.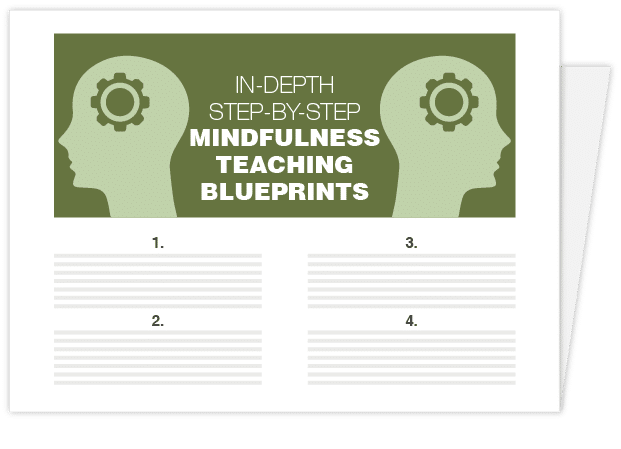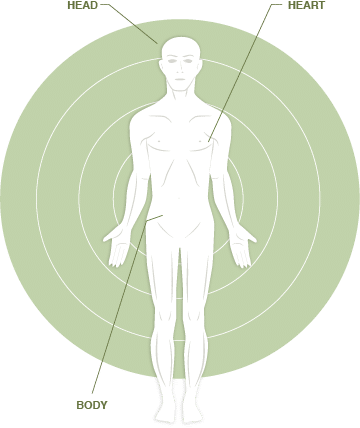 Integrate Mindfulness In Head, Heart & Body
You'll learn how to incorporate holistic training methodologies into your own trainings.
Enhance the quality of people's mental and physical well-being with powerful, evidence-based awareness techniques, guided meditations, embodiment practices, heart cultivation, shadow work, and much more.
Network With Other Mindfulness Teachers Worldwide
Join other mindfulness teachers in our online forum to collaborate, share ideas, ask questions, network, and leverage joint-training opportunities in the online training community.
This is a powerful opportunity to connect and learn from fellow mindfulness teachers, trainers, and alumni in a robust and active online community.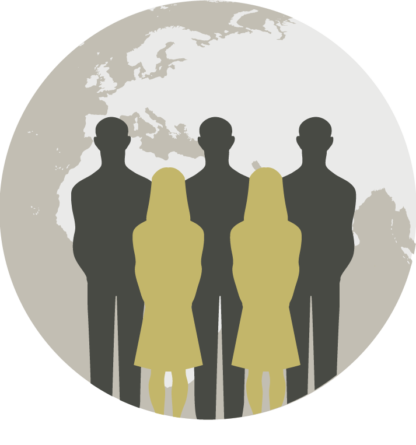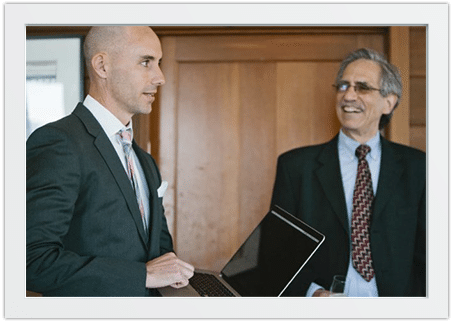 Mindfulness Trainings Rooted In Evidence
This Mindfulness Teacher Training Program will certify you to teach mindfulness in professional settings.
I've personally used these trainings for training large corporations, tech teams, healthcare clinics, prisons, family and youth retreats, yoga studios, sports organizations and personal life-coaching sessions.
Not only will this certification program support your ability to help others – it will also enhance your own experiential understanding of mindfulness.
And I'll be there every step of the way, offering 4+ hours of personalized support and customized training, tailored for your mindfulness experience and teaching goals.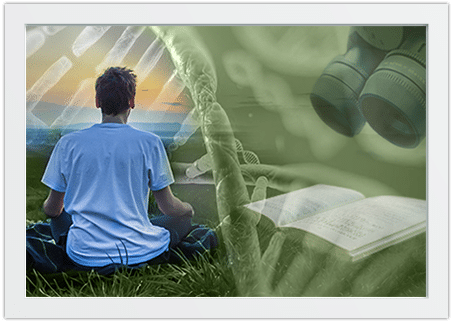 Custom Tailored For Your Experience & Goals
We will talk about your mindfulness experience and your unique mindfulness teaching goals so that we can develop a personalized path to toward meeting your goals as efficiently as possible.
For 10 years, I've trained hundreds of new mindfulness teachers in the following industries:
therapists, social workers and psychologists
coaches, yoga teachers and healers
professionals and wellness entrepreneurs
classroom teachers, parents and mentors
MBSR and MBCT teachers
HR professionals, consultants and workshop facilitators
dedicated mindfulness practitioners
Many employers have sponsored their employees to take this program. Custom receipts and certificates can be provided free of charge in such cases.
Why Mindfulness Teacher Training?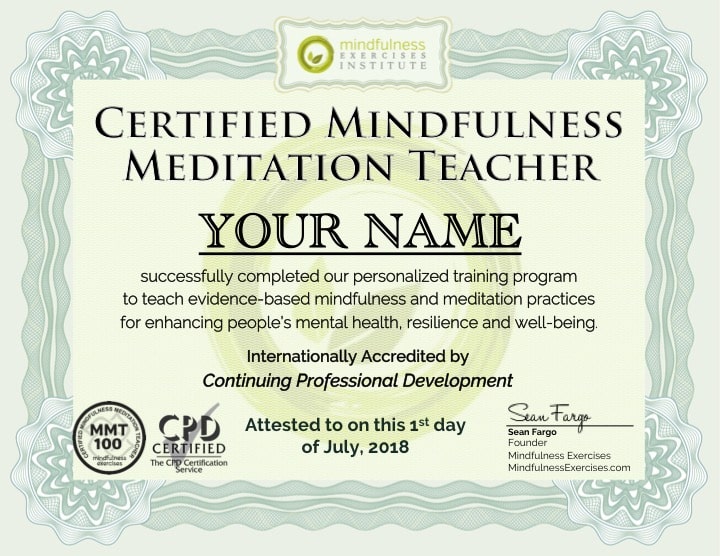 Increase your confidence and credibility as an accredited mindfulness teacher
Boost your exposure around the world by adding yourself to the online network of Mindfulness Exercises Teacher Alumni
Know how to teach evidence-based mindfulness techniques with compassion and integrity to help your targeted niche
Enjoy continued access to me as your mindfulness mentor, utilizing me as a reference, sounding board, and staunch supporter of your mindfulness teaching growth
Receive lifetime access to your trainings and our private community of worldwide mindfulness teachers
Learn how to brand and market your mindfulness teachings, products and/or services
Be notified of new upgrades to your mindfulness teacher training materials and resources
Internationally Accredited
You can teach mindfulness with this certificated, professional mindfulness teacher training program. Many people spend up to 5 years of training and $10,000 before teaching mindfulness. This course is a bridge – we strive to offer the highest standard of teaching through an online medium.
This certified training program is approved by many leaders and decision makers from a wide variety of professional industries. If in doubt, you should check with your supervisor to be certain this is acceptable.
I will help you gain confidence to teach mindfulness with integrity, compassion and meaningful impact.
Completing this Mindfulness Teacher Training Program will benefit your continuing education and will serve as a beneficial stepping stone for further training in the future, if you find mindfulness to be an enjoyable and effective approach to use with your clients.
Unlike a residential, face-to-face course, learning online with this Mindfulness Teacher Training program gives you the flexibility to set your own study hours and save money on travel and accommodation.
Graduates feel more credible and confident in speaking about mindfulness and sharing practices with others.
Testimonials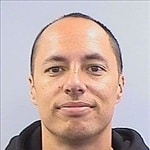 "Sean helped me develop a mindful leadership training program specifically tailored to our culture here at Tesla.
I couldn't be more grateful.
Sean really embodies what he teaches."
Levi Bersola

Tesla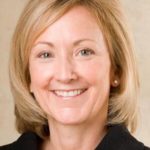 "Sean Fargo has keen insight into helping balance intense work situations and transitions with mindfulness, to help guide with different coaching techniques and tools."
Diane Neal

CEO of Sur la Table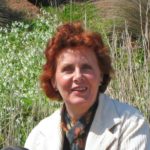 Doing this course with Sean has brought untold joy and opened up a myriad of new possibilities for my future. I am deeply thankful and would highly recommend this course to anyone exploring the possibility of becoming a Mindfulness Teacher.
Wendy Bryan
Founder of Everyday Gets Better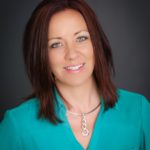 "Sean has this amazing ability to be grounded, present, and compassionate. These traits created a safe environment where I was able to be vulnerable and look at things I had avoided.
While exploring options for courses I needed flexibility, online learning, continuing credits, to certify teaching mindfulness, dig deeper into my own personal development, and even business support. Some how I got it all in one place with Sean. "
Amy McCae
Spiritual Wellness Coach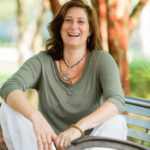 "Thank you Sean for a wonderful personalized mindfulness teacher training experience. It is exactly what I have been looking for, for a very long time.
Your insights very often inspire me to look deeper – or just let go of my attachment to the result. Which is deeply appreciated, and helps me to be a better person."
Dina Joy Hansen
Doctor of Natural Health and Mindful Eco-Therapy Guide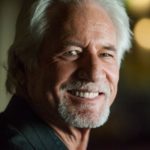 "This training provides everything you need to succeed as a Mindfulness Teacher – and the trainer, Sean Fargo, is the real deal.
From our first interview, Sean's presence and professional assessment enabled him to really see me as an individual – and design my program so that it addressed both strengths and potential growth areas. Sean demonstrated what it means to be open, kind, and insightful – core qualities of a mindfulness practitioner."
Peter Parker
Professional Life Coach & Mindfulness Meditation Teacher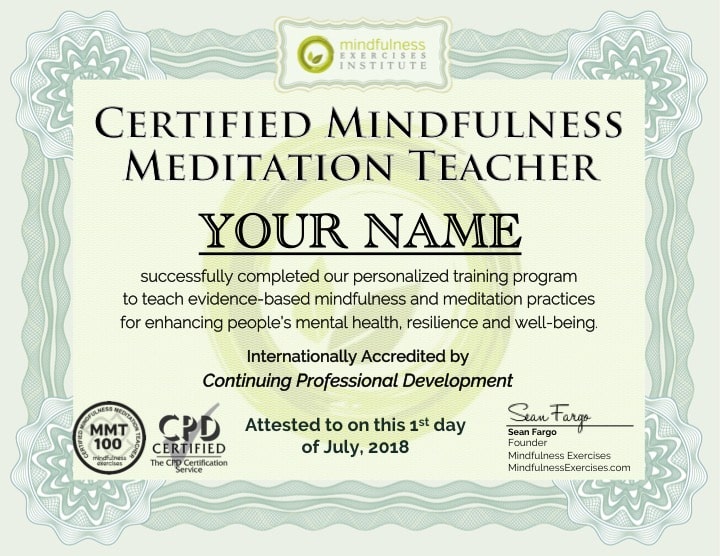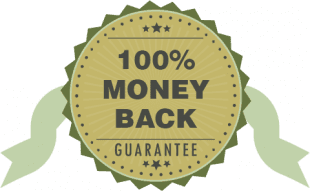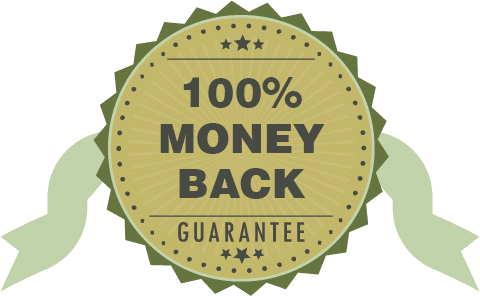 100% Money Back Guarantee
*If this program doesn't support your mindfulness teaching growth,
receive a full refund and keep all of your mindfulness teacher training materials.

+1-415-488-KIND
Skype: seanfargo