CERTIFY TO TEACH MINDFULNESS
An Accredited Online Certification Program For Working Professionals
Receive Instant Access To:
4+ available hours of custom 1:1 Mindfulness Teacher Training via phone or Skype (Value: $600)
50+ meditation scripts for you to lead powerful, secular mindfulness meditations (Value: $500)
320 editable PDF mindfulness worksheets to teach and track people's progress with (Value: $100)
50+ detailed mindfulness training manuals, PowerPoints, quizzes, studies, certificates and icebreakers (Value: $499)
Lifetime access to our private Facebook group of like-minded mindfulness teachers to communicate with (Value: $99)
2 mindfulness ebooks that you can edit, brand, share and sell as your own (Value: $399)
Hundreds of mindfulness teaching articles, emails and social media images you can brand or share with others (Value: $299)
Your own official mindfulness teacher webpage at MindfulnessExercises.com (Value: $1499)
Optional training on selling your mindfulness teachings according to your skillsets and professional goals (Value: $299)
Questions? Contact The Mindfulness Exercises Institute: +1-415-488-KIND * [email protected]
"I would like to express my deepest gratitude for this mindfulness teacher training program! Sean is so knowledgeable and passionate about mindfulness, bringing a sense of mission and heart to my certification process.

In my personal learning experience, I gained a solid understanding of the topics emphasized and, most importantly, I gained real confidence to teach mindfulness to others. Step by step, I have discovered my own style in teaching and presenting. I highly recommend this training!"

Snezhana Zamalieva, PhD CEO, ViveInMomento
"I could not be happier with your mindfulness teacher training program. I found the online platform very easy to fit into my busy lifestyle and the content of the teachings were very thorough.

You inspired just enough self-directed motivation to enable a balanced learning environment. Your support and continual assistance always left me feeling secure and in good hands during the course of my learning."

Scott Allerton

CEO, Stress Therapies Clinic
Certify At Your Own Pace From Anywhere In The World
Practice a few relevant mindfulness techniques for 20 hours which we will review in detail via phone or Skype. 

Read and practice summarizing a relevant mindfulness book (that we will choose, talk about and review together) for 10 hours.

With my help, spend 10 hours creating something useful for others, such as mindfulness class outline, keynote presentation, workshop curriculum, online course, ebook, audio program, or video tutorial. 
Earn your official Mindfulness Teacher Certification from anywhere in the world, accredited by The Mindfulness Exercises Institute.
Receive personal 1:1 training via phone or Skype from Sean Fargo: Founder of Mindfulness Exercises, Certified Instructor for Search Inside Yourself (Google's Mindfulness Program), Certified Executive Coach, Former Buddhist Monk and Professional Mindfulness Consultant.
Perfect for people who want to share the incredible benefits they've received from mindfulness with others - personally or professionally.
*This price may double to $1997 at midnight, July 21, 2017. Support: +1-415-488-KIND *
[email protected]
* Skype: seanfargo
"Sean is a wonderful teacher, well practiced in the teachings of mindfulness and compassion, dedicated and thoughtful."

Jack Kornfield Founder, NYT Best-Selling Author & Founder of Spirit Rock Meditation Center
"Sean Fargo has keen insight into helping balance intense work situations and transitions with mindfulness, to help guide with different coaching techniques and tools. Sean's thoughtfulness in asking the right questions and thought starters to develop the right program to fit specific needs is extremely helpful."

Diane Neal CEO, Sur la Table
Receive Custom Training & Support
We'll customize your training according to your authentic style, background, personality, goals and experience.
Gain confidence to teach mindfulness concepts and practices in the style and medium of your choice.
Enjoy lifetime access to our private Facebook community where you can learn with other Mindfulness Teacher Trainees.
Have anytime access to personalized training. Schedule calls for however long you wish when it's most convenient for you.
*Optional: Learn how to present, market and sell your teachings for viable professional and financial growth.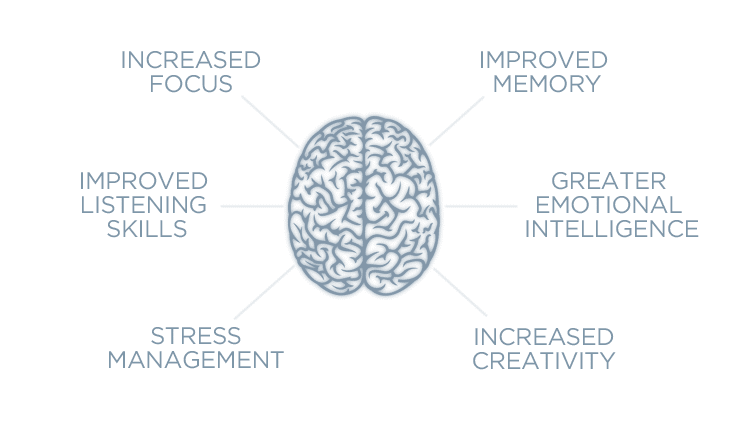 You can specialize in stress management, emotional intelligence, mindful embodiment, compassionate leadership, pain management, integrated mindfulness, mindful parenting, etc.
I can also help you create in-person classes, professional workshops. audio recordings, instructional videos, curriculum design, etc.
Certify at your own pace, requesting as much custom support as you need. Some people certify in 2-3 weeks, while others choose to certify in several months. This program is meant to be highly customizable for each person's needs.
Mindfulness Teaching Templates At Your Fingertips
This accredited mindfulness teacher training program will allow you to transform the lives of your students, employees, clients – groups of any type or size, in any training setting imaginable – using proven, step-by-step, experiential mindfulness teaching processes.
This training is designed to help you teach powerful mindfulness practices for work, health and/or personal growth – and you'll also create amazing positive changes in your own experiential understanding of mindfulness as well.
Plus, you'll get lifetime access to my complete library of mindfulness teaching materials so you can watch and review them at your own pace, anytime, anywhere – and implement them in your work with others - starting today if you want.
And I'll be there every step of the way... guiding you by the hand through the entire program from start to finish.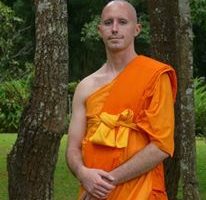 How Do I Know This Works?
I've used this same exact content on 5 continents, and it has produced the wonderful, world-class mindfulness teachers who make big impacts in their companies and communities. These mindfulness teaching materials work with people of all faiths, personality types and mindfulness experience levels - all over the world.
There's something so amazing that happens when you see people awaken their own mindfulness for the first time. To realize they have a CHOICE in how they relate to their experience – and the POWER to cultivate their mind and heart for the better. And since you were the one to teach them, you gain more confidence in your ability to help people again and again.
I wish I had someone to guide me through my own journey when I first started... because I would have learned the skills of nonjudgmental awareness faster - without having to become a Buddhist monk. 🙂
I will personally instruct you on how to use core mindfulness teaching principles and powerful experiential exercises to help others integrate mindfulness into their daily lives – faster than most other modalities.
"I am so happy I came across this program. It gave me the push I needed to start my journey in sharing mindfulness with others as well as the confidence to believe I could do it. The online mode was wonderful and the self-paced assignments were perfect for my busy "working mom" schedule.

Sean's training material was very useful for increasing understanding of mindfulness, aiding in practice and helping to ask the right questions when reading reflectively. The coaching calls were always very encouraging and Sean answered all questions in depth while also asking questions to get me thinking and sharing his knowledge of the topic of conversation.

I am looking forward to sharing mindfulness practices with the children and educators of my community."

Lisa Harrietha-Benson

Early Childhood Educator
*This price may double to $1997 at midnight, July 21, 2017. Support: +1-415-488-KIND *
[email protected]
* Skype: seanfargo
Get Step-By-Step Roadmaps
The mindfulness teacher training curriculum includes understanding the transformational principles underlying meditation, exploring the interface of meditation with western psychology and cutting-edge science, developing teaching skills, and receiving guidance on how to establish classes and workshops.
1. Tell me how you'd like to teach mindfulness and to who.
2. We will craft the most efficient ways for you to accomplish you goal effectively, with heart. 
Professional Benefits Of This Certification
You can teach mindfulness with this certificated, professional course. Many people spend up to 5 years of training and $10,000 before teaching mindfulness. This course is a bridge – we strive to offer the highest standard of teaching through an online medium.
Some people ask if this Mindfulness Teacher Training qualification would be acceptable for the NHS or for other therapeutic work. We have had therapists, doctors and health professionals use this training to go on to teach mindfulness.
You do need to be qualified to work with your particular client group. This certified training program is approved by many leaders and decision makers from a wide variety of professional industries. If in doubt, you should check with your supervisor to be certain this is acceptable.
Completing this Mindfulness Teacher Training Program will benefit your continuing education and will serve as a beneficial stepping stone for further training in the future, if you find mindfulness to be an enjoyable and effective approach to use with your clients.
Unlike a residential, face-to-face course, learning online with this Mindfulness Teacher Training program gives you the flexibility to set your own study hours and save money on travel and accommodation.
Questions? [email protected]
Accredited By Mindfulness Exercises Institute
You'll receive 4 hours of personalized training via Skype from the Founder of Mindfulness Exercises Institute, Sean Fargo:
Professional Worldwide Mindfulness Consultant
Certified Instructor for SIY, the mindfulness program born at Google
Certified Integral Executive Coach (New Ventures West)
Former Buddhist monk of 2 years
Director of Mindfulness Program Development for WellBrain, a healthcare company alleviating chronic pain, stress and anxiety.
Mindfulness Teacher at Spirit Rock Meditation Center
Emotional Intelligence Trainer for several Bay Area companies
Sean has trained mindfulness teachers all around the world since 2008. He offers training for every stage of a mindfulness teacher's path, from initial explorations of mindfulness to ongoing mentoring and professional support.
His trainings are experiential, fun and engaging. He eloquently presents techniques that are practical, down to earth and innovative. Drawing from a range of mindfulness and meditation methods, Sean is responsive to each Mindfulness Teacher Trainee and tailors each offering to their needs.
Receive The Ultimate Mindfulness Teaching Training Only $997
4+ available hours of custom 1:1 Mindfulness Teacher Training via phone or Skype (Value: $600)
50+ meditation scripts for you to lead powerful, secular mindfulness meditations (Value: $500)
320 editable PDF mindfulness worksheets to teach and track people's progress with (Value: $100)
Your own official mindfulness teacher webpage at MindfulnessExercises.com (Value: $1499)
Lifetime access to our private Facebook group of like-minded mindfulness teachers to communicate with (Value: $99)
2 mindfulness ebooks (20+ pages each) that you can brand, share and sell as your own (Value: $399)
Hundreds of mindfulness articles, emails and social media images you can brand and share (Value: $299)
Detailed mindfulness training manuals, PowerPoints, quizzes, studies, certificates and icebreakers (Value: $499)
Optional training on selling your mindfulness teachings according to your skillsets and professional goals (Value: $299)
Questions? Contact The Mindfulness Exercises Institute: +1-415-488-KIND * [email protected]
*This price may double to $1997 at midnight, July 21, 2017. Support: +1-415-488-KIND *
[email protected]
* Skype: seanfargo