The Miracle of Concentration and Energy, by Gil Fronsdal:
[ai_playlist id="196413″]
About Gil Fronsdal:
Gil Fronsdal is the co-teacher at the Insight Meditation Center in Redwood City, California and the Insight Retreat Center in Santa Cruz, California. He has been teaching since 1990. Gil has practiced Zen and Vipassana since 1975 and has a Ph.D. in Buddhist Studies from Stanford. He has trained in both the Japanese Soto Zen tradition and the Insight Meditation lineage of Theravada Buddhism of Southeast Asia. Gil was trained as a Vipassana teacher by Jack Kornfield and is part of the Vipassana teachers' collective at Spirit Rock Meditation Center. He was ordained as a Soto Zen priest at the San Francisco Zen Center in 1982, and in 1995 he received Dharma Transmission from Mel Weitsman, the abbot of the Berkeley Zen Center. He has been the primary teacher for the Insight Meditation Center in Redwood City, California since 1990. He is a husband and father of two boys.
—
Transcript:
So, it's nice to be here at Spirit Rock. And given my surgery that you're all anticipating in, I spent a nice place to be, and it feels like I am in a supportive place, you are very supportive by that teachers in the variety of ways, including they bring me my meals to ___. My meals, very nice. And that it's Spirit Rock. And, I feel so lucky to have that scooter. And I happen to ___ any of you. Yesterday, I discover the fastest speed. And it's been nice to be here this way. And, you know, it'll be a week ago yesterday that I had surgery to my foot, and the most wonderful thing about it was a kind of a—I'll tell the most wonderful thing, in a moment, about the surgery, but that wonderful thing that's leading up to it was the whole experience was very pleasant. It was very relaxing to go into the hospital and the people were very confident, and the most wonderful part of it was that they were also friendly. And to experience all these good will and friendliness, and kindness, and joy, there was a kind of a ___ care in their area. There was joy, there was just a delight to be there, and they played music during the surgery. I don't know if they usually do that during a surgery, but they did that for me. And it was very nice—the whole thing. And, so, it's the deal of being in a field of kindness. Maybe because I was under drugs, but you know, to be in this field of kindness has been an impact to me. It was very nice to come here, so soon afterwards and be in a different field of kindness and be a recipient of so much kindness and good will. It was very nice. I was very nice to practice in this calm environment.
And so, you know, it's a little bit common enough experiences of our frailty, of our frailty in life, and things like—these kind of things happen. And part of life is to live with them, hopefully with grace, ease, and equanimity. There was a period of time that I had a bad back. And one of the great bad back stories was that when my back was at the first three month retreat at IMS. And it was really bad. I thought there was something that's going to break. And I have to walk so slowly through the building to go anywhere, because I thought something's going to break. It felt so bad. And luckily for me, when I sat, I could relax my belly and my ___, and that gave a little bit of relief. ___ so slow. And at the end of the retreat, some person came up to me and said, "___, you are so inspiring. You were into the retreat from day one." I was just trying to cope. But it was quite helpful, because when there's a kind of limitation, the consequences of my thinking and my intentions was so clear and so obvious, and you know, I could see that I had certain thoughts that back could get worse, and I had thoughts that ___. And so it was so intense. The only way I could cope, I had to be very attentive to my mind, and not let my thoughts get the upper hand, because the consequences were tightening up. So I was great. You know, I was kind of ___, by necessity, quite there, much more than I would have been if I had just wandered off the street at IMS and start the three month retreat. You know, just trying to figure out what was going on. So it's kind of nice. This…
So then yesterday, I went into San Francisco in the afternoon to visit our friend for forty years. And compare to her, I'm of more youth and of health. She's 89 years old, and she had fell, had her broken hip, which can be quite serious for someone that age. And it is quite serious for her. And ___ at this point. And so it was very nice to go see her. And, she's been a Buddhist practitioner, I would say, for 50 years. And been a Buddhist teacher for at least 30 years. And a wonderful teacher. And here she is, coming to the end of her life. I mean, not now, but with this injury and frail, can't walk very well. And she asked me to come to see her to be able to have some kind of discussion about where she was with her life right now with the practice and all that. At some point, I said to her: You know, you only have one role left. Something about they left for you to do. And as if not even missing a bit, she said, "Love." And that's what I had in mind to tell her. The only thing she's left to do is to love. And there she's done what she needs to do, and she had lots of people who care for her. And what's just left is just to love. A beautiful thing, and it's nice if we can realize that before 89.
So this field of good will, field of kindness, field of love, and if it's something that's far away, the ability to open to love, and to feel it, or to appreciate it, I don't think that's far away. Then it's a kind of a miracle that we can have—kindness to each other, goodwill to ourselves.
The other thing about me being I don't know, being unlimited with my surgery and hobbling around, is a—it's a wonderful—it reinforces a wonderful… the teacher, the teaching of simplicity, and some of you notice that these kinds of retreats that you're doing this week, that one of the really important teacher is simplicity.
—
If you liked this recording and would like to make a direct financial contribution to this teacher, please contact them here: http://www.insightretreatcenter.org/donations/
—
Material on this site is licensed under a Creative Commons Attribution-Noncommercial-No Derivative Works 3.0 License
Find more exercises related to mindfulness based stress reduction here. 
More from: Gil Fronsdal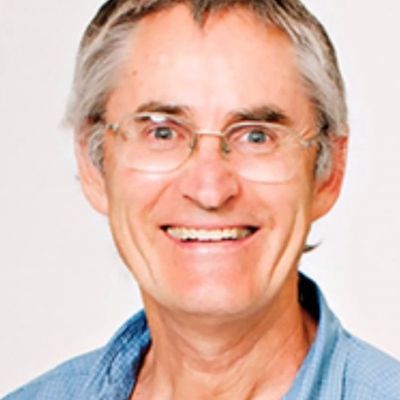 Instance 1
330MindfulnessWorksheets
Step-by-step guidance for developing mindfulness for your health, relationships, career, meditation and more!
50% OFF
Safely download them all to your own computer
Nicely designed PDF's with writable fields to add your reflections, answers and journal entries
Expertly designed for both beginners and advanced mindfulness practitioners
Organized into separate folders, based on health, relationships, career, self-discovery, purpose, formal meditation, and more
Evidence-based practices for increasing a sense of peace, calm, clarity, care and confidence
100% Money-Back Guarantee
200+ GUIDED Meditation Scripts
Discover the world's most popular mindfulness meditation scripts that make a positive impact on people's well-being.
50% OFF
Safely download them all to your own computer
Elegantly formatted for you to read easily and confidently at your own pace
Learn how to do many new mindfulness meditations , while deepening your experiential understanding of the one's you're practiced
Evidence-based meditations for cultivating calm, self-compassion, embodied presence and resilience
Guide these meditations for others to make a positive impact on the qualify of their day-to-day lives
100% Money-Back Guarantee