Seeing Things As They Are, by Gil Fronsdal:
[ai_playlist id="196410″]
About Gil Fronsdal:
Gil Fronsdal is the co-teacher at the Insight Meditation Center in Redwood City, California and the Insight Retreat Center in Santa Cruz, California. He has been teaching since 1990. Gil has practiced Zen and Vipassana since 1975 and has a Ph.D. in Buddhist Studies from Stanford. He has trained in both the Japanese Soto Zen tradition and the Insight Meditation lineage of Theravada Buddhism of Southeast Asia. Gil was trained as a Vipassana teacher by Jack Kornfield and is part of the Vipassana teachers' collective at Spirit Rock Meditation Center. He was ordained as a Soto Zen priest at the San Francisco Zen Center in 1982, and in 1995 he received Dharma Transmission from Mel Weitsman, the abbot of the Berkeley Zen Center. He has been the primary teacher for the Insight Meditation Center in Redwood City, California since 1990. He is a husband and father of two boys.
—
Transcript:
So, good evening.
I find myself a little delighted to have the subject of tonight's talk. Somehow, it feels appropriate for me. The factor of depended origination that for tonight that comes after ___ is the knowledge and vision of being ___ they are.
Are you people here okay? Loud enough? Louder? A little bit louder?
So, ___ bit better. Knowledge and vision of being ___ they are.
So, it's always great to discover how things who they are when our thinking are the things that you often different than what we think, right? And so many times, my life I've thought one way that it's actually different. And one of the marvelous things for me to discover is that people are different than what I thought. That when I have a little conflict with someone. And then, I've learned that it's kind of ridiculous, ___ that word, but it's a waste of time to have conflict with someone who's not present, because chances are that the person who's in my head who I have conflict with doesn't exist. And that's the whole thing that's going on, that the person—but then I meet the person and ___, I meet the person, and then the person is different than what I thought. And ___ seeing the person on who the person is. And usually, when I have conflicts, I find myself in disagreement and stuff. Then ___ see the person as they actually are.
So knowledge and vision of things as they are is certainly a way of ending our conflicts with the world. And that's part of the function of this. Who can live a life without conflict? You might have disagreement with people, but we're not in conflict anymore with reality. Who are more important? We don't ___ find out how to not become conflict with ourselves.
So things are seldom as we think. And one of the things does not what we think is the very expression of things as they are. The Buddhist ___ word is ___ and the grammatical form it takes is a past participle, and literally, if you translate literally in English, in a way that's going to ___, but literally, it's not things as they are, but things as they come to be. And all we ever know is things as they come to be. We don't know how things are, because there's no things that are, there's no tings that is. Our reality is a constant process of becoming. Unfolding. It's a process that arises at the moment, and nothing stays the same, like the wave. You know, look at the wave. At the time you point to it, it has already moved on. It's a different way if you— it's a— reality is a constant renewing of itself until the present moment. This place that we call the present is the wave of what is coming to be, washing across the blank canvass of the future. Wave of the becoming of reality of this moment. Washing across the great expansive white sands of the future, that's where we receive it. And too often, the way we relate to ___ the time ___ how it is, we freeze for a moment. We stop. We lose track. We're not present. We're not available to see the next moment, the next arising, and a lot of our thinking about reality is retrospective. Something happens and we think about it, and we're kind of lingering behind. We're like behind the curve, but to be really present, and this is one of the great secrets maybe you should know is that we teach you over and over again—being in the present moment, being in the present moment, seeing how things are—it's impossible. You're always going to miss it. It's always already happened by the time you know it is happening again. Overflowing along, flowing along.
Things as they are. Things as they've come to be.
So this is really the turning point of the transcendent dependent origination, because the earlier conditions are ___ the conditions in place that are useful and supportive to really have a quiet, still, focused mind that we can see things as they are. And now when we really have a deep ___ inside, then our life begins to change. Our inner, dynamic of transformation now begins to unfold, so that process will begin, that transmission with tomorrow night's talk that's call Disenchantment, but you have to be, you have to see things as they are in order to break the spell, of the allure, on how the world lives and you know, caught in that web, about things are. It's helpful to get this enchanted, to break the spell. First, you have to see things as they are. Now, in this transcendent dependent origination process, one way to appreciate how it's useful, why we're teaching it would be imagine is that you're lost in a big, big jungle, and you try for days, weeks, months, years, to find your way out. And you went all over this way and that way, and ___ about. And one day, kind of ___ by accident, you stumble out of the jungle, and you're free. That's good news, right? However, it's good for you, but because you didn't learn the path out of the jungle, which is just an accident, you were just randomly walking around. You cannot help yourself if you ever fall back in the jungle again, or you cannot guide someone else out of the jungle. So to be helpful, even though it's possible to stumble out of the jungle of your ___, your struggles, your life, it's good to begin to ___ apart the different elements of it, the jungle of life, so it doesn't just seem like random accident that you're suddenly relaxed, happy, or feel free, but to begin to really understand on what is the path or the sign post that lead you out? So, we take our time in this practice. Sometimes, it's really good to not be in worry to get enlightenment.
—
If you liked this recording and would like to make a direct financial contribution to this teacher, please contact them here: http://www.insightretreatcenter.org/donations/
—
Material on this site is licensed under a Creative Commons Attribution-Noncommercial-No Derivative Works 3.0 License
More from: Gil Fronsdal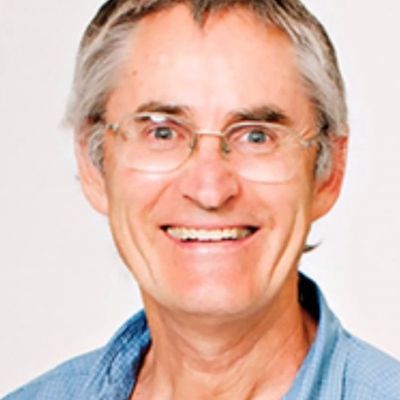 Instance 1
330MindfulnessWorksheets
Step-by-step guidance for developing mindfulness for your health, relationships, career, meditation and more!
50% OFF
Safely download them all to your own computer
Nicely designed PDF's with writable fields to add your reflections, answers and journal entries
Expertly designed for both beginners and advanced mindfulness practitioners
Organized into separate folders, based on health, relationships, career, self-discovery, purpose, formal meditation, and more
Evidence-based practices for increasing a sense of peace, calm, clarity, care and confidence
100% Money-Back Guarantee
200+ GUIDED Meditation Scripts
Discover the world's most popular mindfulness meditation scripts that make a positive impact on people's well-being.
50% OFF
Safely download them all to your own computer
Elegantly formatted for you to read easily and confidently at your own pace
Learn how to do many new mindfulness meditations , while deepening your experiential understanding of the one's you're practiced
Evidence-based meditations for cultivating calm, self-compassion, embodied presence and resilience
Guide these meditations for others to make a positive impact on the qualify of their day-to-day lives
100% Money-Back Guarantee