Dear friends,
Rick Hanson is one of my top three favorite meditation teachers.
Humble. Compassionate. Funny. Wise. Practical.
He's the kind of meditation teacher I aspire to be more like.
Several years ago, he wrote a revolutionary book on how to wisely cultivate positive character traits in both kids and adults. It's called Hardwiring Happiness.
In the book, he outlines practical steps for increasing feelings of safety, contentment and love – traits we all want more of.
He also freely shared a talk and a meditation on how to "hardwire happiness", which I am very happy to share with you:
Hardwiring Happiness:
Context + Meditation (~20 minutes total)
Meditation Only (~10 minutes total)
If our minds are like gardens, we can- pull the weeds (therapy, shadow work, etc.)- be present for it without judgment (mindfulness)- plant beautiful flowers (hardwiring happiness)
May your gardens grow with feelings of safety, contentment and love!
Sean FargoFounder, Mindfulness Exercises1-415-488-KINDSkype: seanfargo
—
As a friendly reminder, you can see Each Week's Free Mindfulness Exercises Here
Want to build your mindfulness habit? Join Our Free 100-Day Mindfulness Challenge
Free Training: How To Teach Mindfulness With Confidence & Credibility
More from: Rick Hanson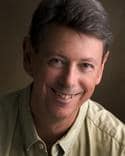 Instance 1
330MindfulnessWorksheets
Step-by-step guidance for developing mindfulness for your health, relationships, career, meditation and more!
50% OFF
Safely download them all to your own computer
Nicely designed PDF's with writable fields to add your reflections, answers and journal entries
Expertly designed for both beginners and advanced mindfulness practitioners
Organized into separate folders, based on health, relationships, career, self-discovery, purpose, formal meditation, and more
Evidence-based practices for increasing a sense of peace, calm, clarity, care and confidence
100% Money-Back Guarantee
200+ GUIDED Meditation Scripts
Discover the world's most popular mindfulness meditation scripts that make a positive impact on people's well-being.
50% OFF
Safely download them all to your own computer
Elegantly formatted for you to read easily and confidently at your own pace
Learn how to do many new mindfulness meditations , while deepening your experiential understanding of the one's you're practiced
Evidence-based meditations for cultivating calm, self-compassion, embodied presence and resilience
Guide these meditations for others to make a positive impact on the qualify of their day-to-day lives
100% Money-Back Guarantee