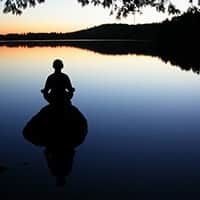 Everything is Spiritual Practice
My greatest joy is giving the gift of love and hope through the dharma, knowing it is possible for humans to transform their hearts. These dharma gifts include paying attention, practicing clarity and kindness and addressing the suffering of the world–which, of course, includes ourselves. 
THE 28 DAY MINDFULNESS CHALLENGE
Receive short daily meditations, mindfulness worksheets, journal prompts and detailed infographics for developing your mindfulness habit!
Join our 16,000+ mindful subscribers.
Related Mindfulness Audio