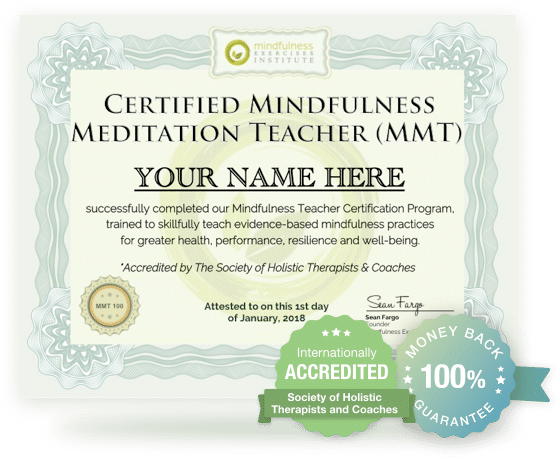 Accredited & Personalized Mindfulness Teacher Training
Certify To Teach Mindfulness In Professional Settings With This Personalized Training Program, Internationally Accredited by The Society of Holistic Therapists & Coaches
Register Below or Contact Us Anytime: +1-415-488-KIND, [email protected], Skype: seanfargo
---
Some of the companies Mindfulness Exercises is trusted by:






Certify At Your Own Pace From Anywhere In The World
This mindfulness teacher training program is an accredited training opportunity for professionals, therapists, teachers, coaches and dedicated mindfulness practitioners to learn how to teach mindfulness in professional contexts with confidence, compassion and credibility.
Receive everything you need to deliver high-quality mindfulness trainings rooted in evidence-based research, high-performance methodologies and ancient wisdom traditions.
• No in-person retreats or travel requirements
• No exorbitant tuition costs or hidden fees
• No dogmatic constraints on curriculum or branding
• No multi-year time commitments
There should be no reason to charge a lot of money to help you teach nonjudgmental awareness for the sake of helping people.
I am here to help you teach mindfulness with the relevant impact you're looking for.
Designed for working professionals. 
No deadlines. No pressure. Just structured, personalized support to help you to certify and help others.
Most people certify in 2-3 months, while others choose to go faster or slower – depending on how much time they have to devote to the 40 hours of self-tracked personal mindfulness practice, relevant reading, and teaching preparation or marketing progress.
During our personalized 1-to-1 sessions, we'll talk about your mindfulness experience and teaching goals to create a custom training approach for you, designed to create real-world impact helping others.
We can also discuss how you can earn income as a mindfulness teacher, whether it's through creating or marketing a new mindfulness product or service.
If you want to build your confidence, compassion and credibility as a mindfulness teacher, register below whenever you're ready:
Receive Our 100% Money Back Guarantee
01.
Register today for $997 (or 5 monthly payments of $229)
Receive our 100% Money-Back Guarantee. There are no hidden fees or charges.
(*This low price will double soon)
02.
Receive all of your mindfulness teaching resources
Automatically receive access to download all of your evidence-based mindfulness teaching resources worth more than $4,000.
03.
Schedule your first personalized training session
We'll have about 4 1-hour training sessions together which you can schedule using my simple online calendar tool. Choose between phone, Skype video, Skype audio or Facetime.
04.
Track 40 hours of practice, reading & teaching preparation
Self-record (tally) 20 hours of personal mindfulness practice, 10 hours of reflective reading, and 10 hours of relevant teaching preparation and/or marketing progress – all of which we will review in detail via your individualized training sessions.
05.
We'll review your questions and progress together
During our training sessions, we'll talk about your practices, reading and teaching preparation, reviewing your questions, your progress, and your areas of continued growth as a mindfulness practitioner and teacher.
06.
Become a Certified Mindfulness Meditation Teacher (MMT)
Certify as a Mindfulness Meditation Teacher (MMT), Accredited by The Society of Holistic Therapists & Coaches. Receive your signed certificate via email from Sean Fargo, Founder of Mindfulness Exercises.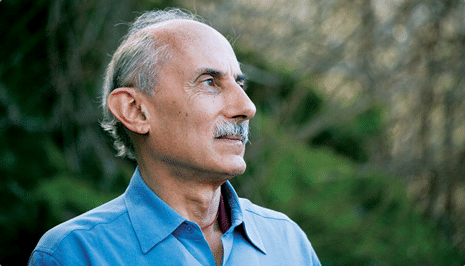 "Sean is a wonderful teacher, well practiced in the teachings of mindfulness and compassion, dedicated and thoughtful"
Jack Kornfield
Best-Selling Author & Founder of Spirit Rock Meditation Center
Highly Personalized Mindfulness Teacher Training
Based On Your Mindfulness Experience & Teaching Goals

20 Hours Of Personal Practice
On your own time and at your own pace, self-record 20 total hours of personal mindfulness practice.
Strengthen 4-5 mindfulness techniques that we will review together in detail.
We will enhance your experiential understanding of several foundational mindfulness techniques that are most relevant to your growth as a mindfulness teacher and for your professional niche.
We will review your progress, find new areas of growth, and help you to share the practices and relevant concepts with others in the medium that you feel most comfortable with.

10 Hours Of Reflective Reading
We will choose 1 or 2 mindfulness books together based on relevancy to your mindfulness teaching goals and chosen demographic.
Read or listen to the books for a total of 10 hours on your own time and at your own pace, self-recording your time as you go.
Pause frequently to journal or verbally summarize what you've read, reflecting upon on your own experiences, ideas, questions and metaphors.
We will review how to use the knowledge you've gained to further your mindfulness teaching goals and success as a certified mindfulness teacher.

10 Hours Of Teaching Preparation and/or Marketing Progress
With personalized 1-to-1 support and a vast library of mindfulness teaching resources, I'll help you create a mindfulness project that you can use in the real world. Self-record 10 hours doing this at your own pace. Examples include:
creating a mindfulness course, coaching sessions or class series
marketing and branding yourself as an expert mindfulness/meditation teacher with valuable teachings or services to sell
practice relating mindfulness to performance, anxiety, depression, emotional intelligence, etc.
producing mindfulness videos, audio or ebooks
facilitating mindfulness workshops, keynotes or professional consulting programs
Boost Your Credibility
Certify With This Internationally Accredited Certification Program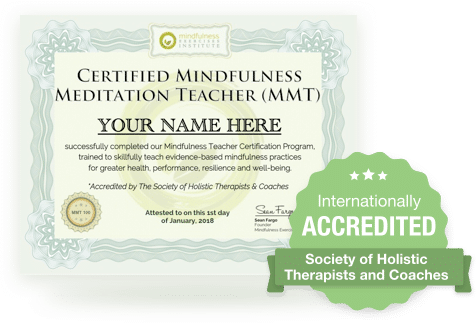 You can teach mindfulness with this certificated, professional mindfulness teacher training program.
Many people spend up to 5 years of training and $10,000 before teaching mindfulness. This course is a bridge – we strive to offer the highest standard of teaching through an online medium.
You do need to be qualified to work with your particular client group. This certified training program is approved by many leaders and decision makers from a wide variety of professional industries. If in doubt, you should check with your supervisor to be certain this is acceptable.
Completing this Mindfulness Teacher Training Program will benefit your continuing education and will serve as a beneficial stepping stone for further training in the future, if you find mindfulness to be an enjoyable and effective approach to use with your clients.
Unlike a residential, face-to-face course, learning online with this Mindfulness Teacher Training program gives you the flexibility to set your own study hours and save money on travel and accommodation.
"I could not be happier with your mindfulness teacher training program. I found the online platform very easy to fit into my busy lifestyle and the content of the teachings were very thorough."

Scott Allerton
CEO of Stress Therapies Clinic
"I would like to express my deepest gratitude for this mindfulness teacher training program! Sean is so knowledgeable and passionate about mindfulness, bringing a sense of mission and heart to my certification process."

Snezhana Zamalieva
PhD, CEO of ViveInMomento
Receive Everything You Need To Teach Mindfulness
hours of personalized training
via phone, Skype or Zoom
guided meditation scripts that you can use, modify and share
step-by-step mindfulness worksheets (editable pdf's)

Professionally-designed presentations and white-labeled workshop curriculum
mindfulness quotes and images that you can share online

White-labeled mindfulness guides, how-to articles and ebooks

Mindfulness marketing, business and product-creation support

Your own branded mindfulness teacher webpage at MindfulnessExercises.com

Your official, fully-accredited Mindfulness Meditation Teacher Certificate (MMT)
Receive Our 100% Money Back Guarantee
Why Become A Certified Mindfulness Teacher?

Increase your confidence and credibility as an accredited mindfulness teacher.

Boost your exposure around the world by adding yourself to the online network of Mindfulness Exercises Teacher Alumni.

Know how to teach evidence-based mindfulness techniques with compassion and integrity to help your targeted niche.

Enjoy access to me as your mindfulness mentor, utilizing me as a reference, sounding board, and staunch supporter of your mindfulness teaching growth.

Receive lifetime access to your trainings and our private community of worldwide mindfulness teachers.

Learn how to brand and market your mindfulness teachings, products and/or services.

Be notified of new upgrades to your mindfulness teacher training materials and resources
A Package Worth More Than $4,000
Available Now For Less Than A Quarter Of The Price
You'll receive organized, easy-to-follow instructions detailing how to teach a wide variety of integrated mindfulness practices and concepts in any setting. Your mindfulness teaching resources includes 50+ guided meditation scripts, 300+ mindfulness worksheets, professionally designed presentation slides, detailed course curriculum and easy-to-use reference materials.
This is a complete, white-labeled library of mindfulness teaching resources that you can use anytime, anywhere to create meaningful impact.
Top Tools For Mental & Physical Well-Being
Learn the processes for transforming stress, anxiety, depression, chronic pain, addiction, grief, overwhelm and/or trauma with non-judgmental awareness of actual present-moment experience.
Receive personalized instruction on how to sequence your trainings, talk about the science, respond to skepticism, guide others with integrity, deal with trauma, market your teachings, and much more.
Evidence-Based, Rooted In Science
It's easy to get started with the customizable templates you'll receive.
Each mindfulness workshop, presentation and course in this program can be fully customized for use in your own career—with your own images and branding. You'll receive complete turnkey presentations for keynotes, half-day workshops and full-day trainings – which you can customize or use right out of the box to facilitate experiential understanding and daily integration.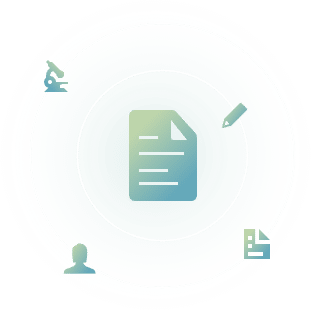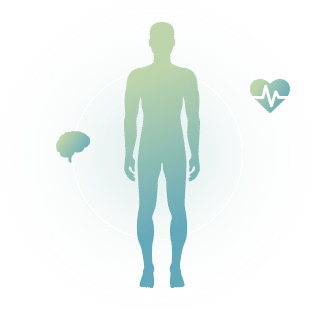 Integrate Mindfulness In Head, Heart & Body
You'll learn how to incorporate holistic training methodologies into your own trainings.
Enhance the quality of people's mental and physical well-being with powerful, evidence-based awareness techniques, guided meditations, embodiment practices, heart cultivation, shadow work, and much more.
Network With Other Mindfulness Teachers Worldwide
Join other mindfulness teachers in our online forum to collaborate, share ideas, ask questions, network, and leverage joint-training opportunities in the online training community.
This is a powerful opportunity to connect and learn from fellow mindfulness teachers, trainers and alumni in a robust and active online community.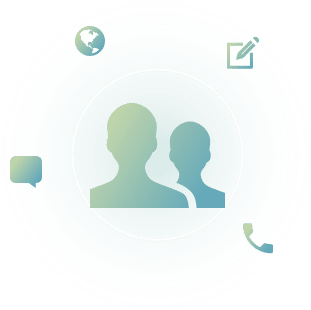 What Clients Think of Sean's Training

"Sean helped me develop a mindful leadership training program specifically tailored to our culture here at Tesla. I couldn't be more grateful.
Sean really embodies what he teaches."

Wendy Bryan
Founder of Everyday Gets Better
"Doing this mindfulness teacher training program with Sean has brought untold joy and opened up a myriad of new possibilities for my future. I am deeply thankful and would highly recommend this course to anyone exploring the possibility of becoming a Mindfulness Teacher."

Diane Neal
CEO Sur La Table
"Sean Fargo has keen insight into helping balance intense work situations and transitions with mindfulness, to help guide with different coaching techniques and tools."
About Your Instructor, Sean Fargo
2005
Guided by a Buddhist monk in Northern Thailand on advanced concentration practices.
2006
Guided under an old Tao master in Northeast China for 18 months on mindfulness of breathing, bodily sensations, mindful walking and compassion.
2007
Ordained as Buddhist monk in a Thai forest monastery, donating all my money and possessions to charity.
2010
Hired full-time to support Jack Kornfield's classes and daylongs at Spirit Rock Meditation Center.
2012
Certified to teach mindfulness in California prisons. Began pro-bono work of teaching inmates how to find freedom from behind bars.
2013
Began teaching mindfulness to kids, tweens and parents on retreats for Spirit Rock's Family Program and Inward Bound Mindfulness Educaion.
2014
Certified as an Integral / Executive Coach for New Ventures West. Founded Mindfulness Exercises. Wrote "What I Wish I Knew Before Becoming A Buddhist Monk"
2015
Certified to teach mindfulness and emotional intelligence for Search Inside Yourself Leadership Institute, the mindfulness program at Google. Taught mindfulness at PG&E, Docusign and other corporations.
2016
Taught mindfulness to thousands of medical doctors and patients from around the world at universities, hospitals and clinics for treating chronic pain, depression, sleep, anxiety and PTSD. Recorded hundreds of meditations for using mindfulness as medicine.
2017
Created a Mindful Leadership program for Tesla. Taught mindfulness and emotional intelligence to 300 staff for Singtel, Singapore's telecom company. Became an official Mindfulness Advisor for Elevate Labs, Apples App of the Year.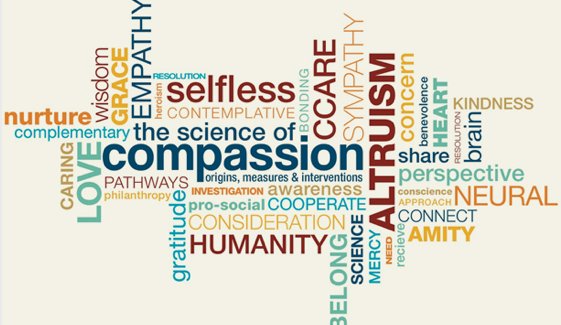 Mindfulness Trainings Rooted In Evidence
This Mindfulness Teacher Training Program will certify you to teach mindfulness in professional settings.
I've personally used these trainings for training large corporations, tech teams, healthcare clinics, prisons, family and youth retreats, yoga studios, sports organizations and personal life-coaching sessions.
Not only will this certification program support your ability to help others – it will also enhance your own experiential understanding of mindfulness.
And I'll be there every step of the way, offering 4+ hours of personalized support and customized training, tailored for your mindfulness experience and teaching goals.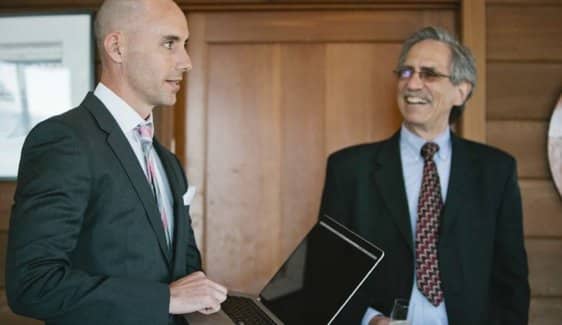 Custom Tailored For Your Profession & Goals
For 10 years, I've trained hundreds of new mindfulness teachers in a variety of professional contexts.
This certification program has been successfully incorporated by professionals in the following industries:
therapists, social workers and psychologists
life coaches, yoga teachers and healers
classroom teachers, parents and mentors
MBSR and MBCT teachers
HR professionals, consultants and workshop facilitators
dedicated mindfulness practitioners
Many employers have sponsored their employees to take this mindfulness teacher training program. Custom receipts and certificates can be provided free of charge in such cases.
What Clients Think of the Training

Dina Joy Hansen
Doctor of Natural Health and Mindful Eco-Therapy Guide
"Thank you Sean for a wonderful personalized mindfulness teacher training experience. It is exactly what I have been looking for, for a very long time. Your insights very often inspire me to look deeper – or just let go of my attachment to the result. Which is deeply appreciated, and helps me to be a better person."

Peter Parker
Professional Life Coach & Mindfulness Meditation Teacher
"This training provides everything you need to succeed as a Mindfulness Teacher – and the trainer, Sean Fargo, is the real deal.
From our first interview, Sean's presence and professional assessment enabled him to really see me as an individual – and design my program so that it addressed both strengths and potential growth areas. Sean demonstrated what it means to be open, kind, and insightful – core qualities of a mindfulness practitioner."

Nadia Kovac
New Mindfulness Teacher For Her Kid's Schools
"Sean's calm and compassionate nature as well as his wealth of knowledge and experience make him an excellent choice for anyone choosing to pursue the field of mindfulness."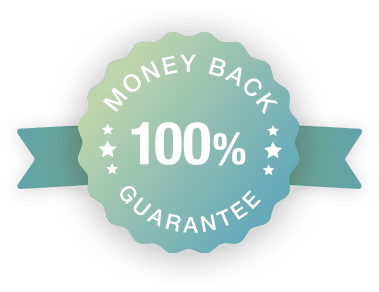 100% Money Back Guarantee
If this mindfulness teacher training program doesn't support your mindfulness teaching goals,
receive a full refund and keep all of your training materials.
Receive Our 100% Money Back Guarantee
---
Questions?
Contact Sean Fargo, Founder of Mindfulness Exercises:
+1-415-488-KIND • [email protected] • Skype: seanfargo
1526 Josephine Street, Berkeley CA 94703 USA