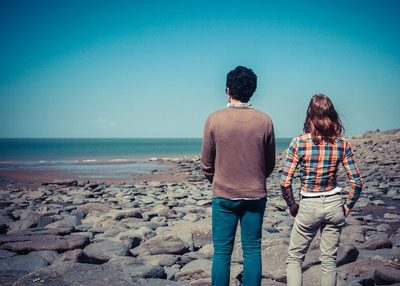 The mental dedication and physical commitment necessary to achieve the benefits of daily mediation also have several surprising benefits for your romantic life. If you're struggling to find promising dates or remain in a committed relationship consider the following three ways that maintaining a faithful routine of practicing mindfulness can help you find a fulfilling love life.
1) Restoring perspective: If you're emotionally recovering from a breakup or dealing with the absence of a long-term relationship; practicing mindfulness can be a foundational part of restoring your internal perspective. Peaceful energy is always available to us but is easy to overlook. However, it is foundational to a healthy relationship and achieving it is an important part of moving forward romantically.
2) Regaining hope: The loss of a relationship (or the long-term absence of one) can damage self-esteem and optimism regarding future relationships. When you rediscover your ability to fully live in the present moment through mediation you're able to regain your sense of hope – a place of concentrated peace that fills you with contentment and allows you to focus on self-improvement for all the right reasons. Restored hope has the added benefit of attracting equally peace-filled, self-aware people to you.
3) Revealing strengths: Finally, when you tap into the discipline that flows from living with mindfulness and rediscover the peace and hope of your life you are able to see things more clearly and find your relational strengths. Everyone has a wealth of emotional, mental and spiritual resources they can contribute to a significant other. Knowing what yours are, and having the balanced perspective to identify them, is a key part of choosing the right person and of building a successful and fulfilling relationship.
Contact us for more helpful tips for achieving balance in your life.  
Find more mindfulness exercises related to loving kindness, compassion, and heart practices here.
Find more exercises related to mindfulness with relationships and family here.