[ai_playlist id="194186″]
How To Cultivate Awareness and Love by Mark Coleman:
This evening is so- it feels so almost melancholic in the stillness and the poignancy. And the students ___ are doing mindfulness teacher training last weekend, and we were doing emotional charades, and this person acted out this emotion where there isn't a word in English, there is in Russian. And it's a kind of a poignancy, which is what I feel, which is what I'm talking about, in this kind of stillness, beauty, subtleness, it's like with mystery and silence, and-
And it's sort of speaks that there are some level that we can't- it's hard to put word on some other stuff.
But I know when I touch into that place, like I'm feeling now, and I'm just walking outside in this evening. There's a sense of wholeness or completeness, or perfection, and everything is just as it is. Everything is just as- there's a suchness. Where I can be improved upon. But we have a little quiet to get that feel that, or sense that.
If you're busy rushing, doing, thinking, planning, worrying, judging, right- that doesn't- that's louder. That's the static interference. External, internal. I think, often, if only we just get out of our houses, and cars, and offices, and cubicles, and- just spend more outside, there's something really profound that happens. It's quiet in our nervous system.
And all the business in the projects, and the grand plans, in me and my life, and all of that stuff that seems so important so much of the time. For me, it's all just, who cares? (people laughs). You know, I mean, yes, we have to take care of business, and go to work and pay the rent, and all that.
It's not like you just ignore that. But, it's like you just have to put that in perspective. You know. Like, what's really important? What's really a value?
I know, sometimes, people have said this. People often speak of sadness that comes on retreat when we get quiet and come into nature, and it's so serene and beautiful, so I mentioned yesterday, in a group, that at poignancy, and I think it's partly because it's a certain kind of grief when we come home to ourselves, because we've been so far from ourselves that we feel a certain loss. And then we wake up to that, how distant we are from being at home in our own being. And so there's actually a healthy sadness or a healthy grief recognition.
Oh, look at that. Look how far, how busy, how speeded-up, and further far from my being on who I am. And that's loss on that business. It's actually some sort of uncomfortable transition to settling into that because we had to feel some discomfort of not being there and also caused in that, we also have to feel what is that, right? Which is also not necessarily so comfortable or easy.
So, some of you talked today about, you know, this, few difficult things that come up. And, particularly in the heart, in the emotional life, and the deepest wells of our lives, the losses, the disappointments, the life crises, the existential crises—Who am I? Where am I going? What am I doing with my life? Since we have that burden these days.
We didn't have that burden. Probably hundred years ago, but now we do to some degree.
Who are you? What are you going to make up your life? Where are you going? What's your contribution? All good questions, but can also be very burdensome.
And so, cartoon 3, caption cartoon. The first caption says, the history of man. And the second caption is a picture of a man scratching his chin, in the fourth bubble says "What the hell is happening here?" And the third caption is, "The End." (people laughs) So we're in the middle.
"What the hell is happening here? Or what am I doing? Who am I supposed to be? What's the rules? Like, did anybody give me the manual for life? I don't remember getting that one."
So, you know, for me, and I think for many of us, the Dharma teachings framework path perspective is really helpful manual to that question. "What am I doing here? How do I even asked that question? How do I know?"
So, you know, we've been cultivating this gift of awareness. Through mindfulness practice, we start to look, we start to pay attention, we start to wake up, we are curious. What is this thing called life called me, called Mark, called self, called- hmm? And what is this ___ that keeps completely making it hard to enjoy this level of evenings?
—
If you liked this recording and would like to make a direct financial contribution to this teacher, please contact them here: http://www.awakeinthewild.com/
—
Material on this site is licensed under a Creative Commons Attribution-Noncommercial-No Derivative Works 3.0 License
Find more mindfulness exercises related to loving kindness, compassion, and heart practices here.
Find more exercises about mindfulness meditation techniques here.
More from: Mark Coleman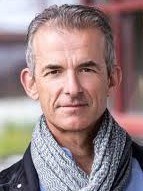 Instance 1
330MindfulnessWorksheets
Step-by-step guidance for developing mindfulness for your health, relationships, career, meditation and more!
50% OFF
Safely download them all to your own computer
Nicely designed PDF's with writable fields to add your reflections, answers and journal entries
Expertly designed for both beginners and advanced mindfulness practitioners
Organized into separate folders, based on health, relationships, career, self-discovery, purpose, formal meditation, and more
Evidence-based practices for increasing a sense of peace, calm, clarity, care and confidence
100% Money-Back Guarantee
200+ GUIDED Meditation Scripts
Discover the world's most popular mindfulness meditation scripts that make a positive impact on people's well-being.
50% OFF
Safely download them all to your own computer
Elegantly formatted for you to read easily and confidently at your own pace
Learn how to do many new mindfulness meditations , while deepening your experiential understanding of the one's you're practiced
Evidence-based meditations for cultivating calm, self-compassion, embodied presence and resilience
Guide these meditations for others to make a positive impact on the qualify of their day-to-day lives
100% Money-Back Guarantee