Alleviating overwhelm isn't easy. That's why we created some useful tips and tools to bring mindfulness into one of your most difficult roles.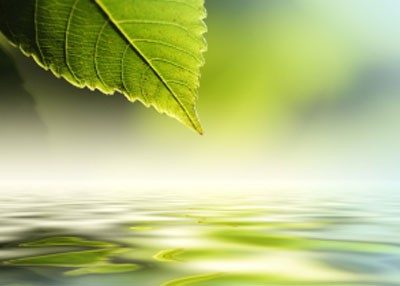 There's hardly a person in western culture who hasn't felt it at sometime or other…that slipping, sinking feeling of being dragged under by having too much going on in his life. The undertow of anxiety grabs people right and left by the ankles and yanks. Breath gets short, thinking straight becomes hard. Roiled around in seas of fear, when release from the waves of self-doubt finally comes, you lie banged up and exhausted on a barren shore.
Fortunately, you can learn how to alleviate overwhelm with mindfulness. Mindfulness is a form of meditation that, with some practice, you can take with you anywhere. It can become part of your everyday activities. It can bring you back from the brink of overwhelm, and it can hold you safe above the floodwaters.
Mindfulness can lead you toward a more peaceful life. Start by becoming aware of the breath. Sit, stand, or lie down in a comfortable position. Start to breathe slowly and fully. Take ten breaths, during which all you are doing is noting the breath coming in, and then the breath going out.
You might say to yourself silently on the inhalation, "I breathe in peace." On the exhalation, you can use the words, "I breathe out love."
Don't worry if you can't fit in counting the breaths and saying the words to yourself at the same time, at first. If you start to find your mind toying with the idea of diving into your problems, don't beat yourself up, but go back to breath number one and start counting breaths again. In time, you will find breathing ten mindful breaths is easy.
Once you have breathed your ten breaths, you can go on to making an inventory of your body. To do this, let your breathing go back to its normal state, and take notice of your facial muscles. Paying attention to your forehead, relax your eyebrows, feeling them move back toward the ears. Feel your scalp move back on your head. Let your jaw go loose.
Allow your mouth to form a small smile. Move your mind down through your neck, your shoulders, and chest. Relax your muscles on your frame, as if you've hung a coat over a mannequin. Explore your body with your mind, releasing tension from each part all the way down to your toes. To relax some muscles you may have to purposely contract them first, then feel them go loose as you release.
Feel the surface on which you sit, how it holds you safe.
Continue to breathe. If you like, repeat your mantras, "I breathe in peace, I breathe out love." When you feel relaxed, you may come out of meditation. Take your time, enjoying the feeling of peace.
This is just the first step toward coping with overwhelm. There are so many small things you can do in your day. For example, Zen Master Thích Nhất Hạnh, a great teacher of mindfulness, recommends putting something that fills you with happiness, such as a picture of a loved one, in a place you will see it when you awake in the morning. Start your day with a peaceful image, and smile on waking. Even this small action will make a huge difference.
There are many ways to practice mindfulness. For more inspirations and exercises, contact us. We're here to help.
Find more exercises related to mindfulness based stress reduction here. 
330 Mindfulness Worksheets
Step-by-step guidance for developing mindfulness for your health, relationships, career, meditation and more!
50% OFF
Safely download them all to your own computer
Nicely designed PDF's with writable fields to add your reflections, answers and journal entries
Expertly designed for both beginners and advanced mindfulness practitioners
Organized into separate folders, based on health, relationships, career, self-discovery, purpose, formal meditation, and more
Evidence-based practices for increasing a sense of peace, calm, clarity, care and confidence
100% Money-Back Guarantee
200+ GUIDED Meditation Scripts
Discover the world's most popular mindfulness meditation scripts that make a positive impact on people's well-being.
50% OFF
Safely download them all to your own computer
Elegantly formatted for you to read easily and confidently at your own pace
Learn how to do many new mindfulness meditations , while deepening your experiential understanding of the one's you're practiced
Evidence-based meditations for cultivating calm, self-compassion, embodied presence and resilience
Guide these meditations for others to make a positive impact on the qualify of their day-to-day lives
100% Money-Back Guarantee