Concentration And Mindfulness, by Marcia Rose:
[ai_playlist id="193594″]
About Marcia Rose:
I find teaching to be a very deep and powerful "no self" practice. When I connect with others during Dharma talks–in the intimacy of small groups, and while holding meditation practice interviews–I am continually reminded to know, and be, in a place of clarity, spaciousness and immediate presence. Being able to offer students such a place of connection is my greatest pleasure and inspiration, as well as the most appreciated challenge in my teaching practice.
—
Transcript:
I'd like to begin this evening's talk with a poem by David ___. In this high place, it's as simple as this—leave everything you know behind. Step toward the cold surface. Say the old prayer of love, and open both arms. Those who come with empty hands, will stare into the lake, astonished. There, in the cold light, reflecting with pure snow the true shape of your own face.
There's a story about the Buddha when he was a young boy about 6 years old. He attended the spring plowing festival with his parents at that time in his life, who his parents who were the king and the queen in what is now Nepal at the foot of the Himalayan moments, in this area where he was born and grew up.
On this particular day of the festival, young ___ was sitted quietly under a tree, under a very sweet smelling rose apple tree at ___, where he sat and watched his father. He watched his father and the other local nobles, and all of the poor man alike altogether plowing the earth for this spring planting festival. He was sitting there. This young boy was sitting there very alert, with this clear attention that children can often give to particular events. Particularly, if they're interested. He was aware of the earth breaking open in even wave-like ___. He was aware of the heat shimmering off the freshly opened soil. He was aware of the shining on the sweating faces of the ox and then the straining bodies of the men.
He felt and saw what seemed like these senseless ___ rhythm of ___ and cowbells ___ on and on and on, and it's the shouts of the men. He clearly heard the songs—the beautiful songs of the birds. He also heard the ___ cries of the birds as they dove and packed, and devoured all these swarming insects and the grubs and the worms, and the broken bodies of the mice that were left by the men in the ___ as they turned over the earth.
All of these very obvious laboring, devouring, struggling, suffering, dying, which was endlessly going on beneath and right along with the ___, the joy, the beauty, of this spring festival day. All of these broke in on this young boy, ___. And in the sense, we could say it is weighed heavily on his heart, his mind as he sat there alone under the tree taking all of these in and experiencing these deeply. And then his child-like way, intuitively reflecting on the scene that was taking place before him. It said that as he silently sat there taking it all in, he suddenly entered into a profound experience of very deep concentration and insight. He entered into a profound experience of oneness. And in his young mind, a deep intuitive understanding was born out of this experience of oneness with all that was taking place that day at the festival.
Many years later in his quest for liberation, as a young, and after 6 years of very extreme ___ practices that didn't bring him the freedom that he was seeking, although he learned a lot from them. At one point, he remembered the scene from his childhood, this profound experience that he had that day at the festival. And it was said that with this memory, he became filled with energy and assuredness and made a resolve to again, sit quietly and to press forward in deep meditation until he actually did reach full understanding until he really did reach the freedom that he was seeking.
No one told the Buddha this truth. No one sort of came along and bestowed the truth upon him. No one gave it to him. No one touched him and he was suddenly awakened. And his liberation, his enlightenment certainly didn't come from anything that he read. Those who come with empty hands, was there into the lake, astonished.
One of the basic tenants that early on attracted me to practice and that really continues to be a very lively aspect for me, is that this "come see for yourself teaching." The basic tenant that this is a path of inquiry, a path of discovery. And that we fully participate him. that we fully experience ourselves. We take responsibility for ourselves, we could say. It's a practice of responsibly—the practice of understanding and learning to respond. The ability to respond to life, to things, to life. Just as it is. Just as it's truly is in its deepest sense, rather than reacting. To be able to see and be with whatever arises. Whatever passes away. To be able to respond just as it is. We don't manipulate. We don't fabricate things. We just pay attention. We pay attention to it as it all comes, sustains for however long, and as it goes on by. We pay attention with the very clear, fresh attention, even to the things we think are so familiar to us.
The heart of practice in this sense is what's been called what you've probably heard many times—beginner's mind. Again and again and again. Seeing fresh, new, without pre-conception, without concept, we could say. Again and again. The freshness, clarity of the not knowing mind.
And so, just as it was for ___, it's the same for us. It's really by the power of our attention and awareness, with great interest and energy, and really patiently taking the time to look develop a concentrated clarity of awareness. It's through this that we're able to see and experience the truth. To see and experience the nature of things. This is what brings the deepest ease and contentment. This is what brings the deepest happiness. This is what's liberating. This is what brings a sense of freedom. This is what brings connection, understanding and compassion with and for all that lives. This is our deepest and most expensive human possibility, and it's perfectly natural.
—
If you liked this recording and would like to make a direct financial contribution to this teacher, please contact them here: http://mountainhermitage.org/guiding-teacher/
—
Material on this site is licensed under a Creative Commons Attribution-Noncommercial-No Derivative Works 3.0 License
More from: Marcia Rose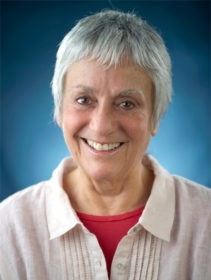 Instance 1
330MindfulnessWorksheets
Step-by-step guidance for developing mindfulness for your health, relationships, career, meditation and more!
50% OFF
Safely download them all to your own computer
Nicely designed PDF's with writable fields to add your reflections, answers and journal entries
Expertly designed for both beginners and advanced mindfulness practitioners
Organized into separate folders, based on health, relationships, career, self-discovery, purpose, formal meditation, and more
Evidence-based practices for increasing a sense of peace, calm, clarity, care and confidence
100% Money-Back Guarantee
200+ GUIDED Meditation Scripts
Discover the world's most popular mindfulness meditation scripts that make a positive impact on people's well-being.
50% OFF
Safely download them all to your own computer
Elegantly formatted for you to read easily and confidently at your own pace
Learn how to do many new mindfulness meditations , while deepening your experiential understanding of the one's you're practiced
Evidence-based meditations for cultivating calm, self-compassion, embodied presence and resilience
Guide these meditations for others to make a positive impact on the qualify of their day-to-day lives
100% Money-Back Guarantee