Certify At Your Own Pace From Anywhere In The World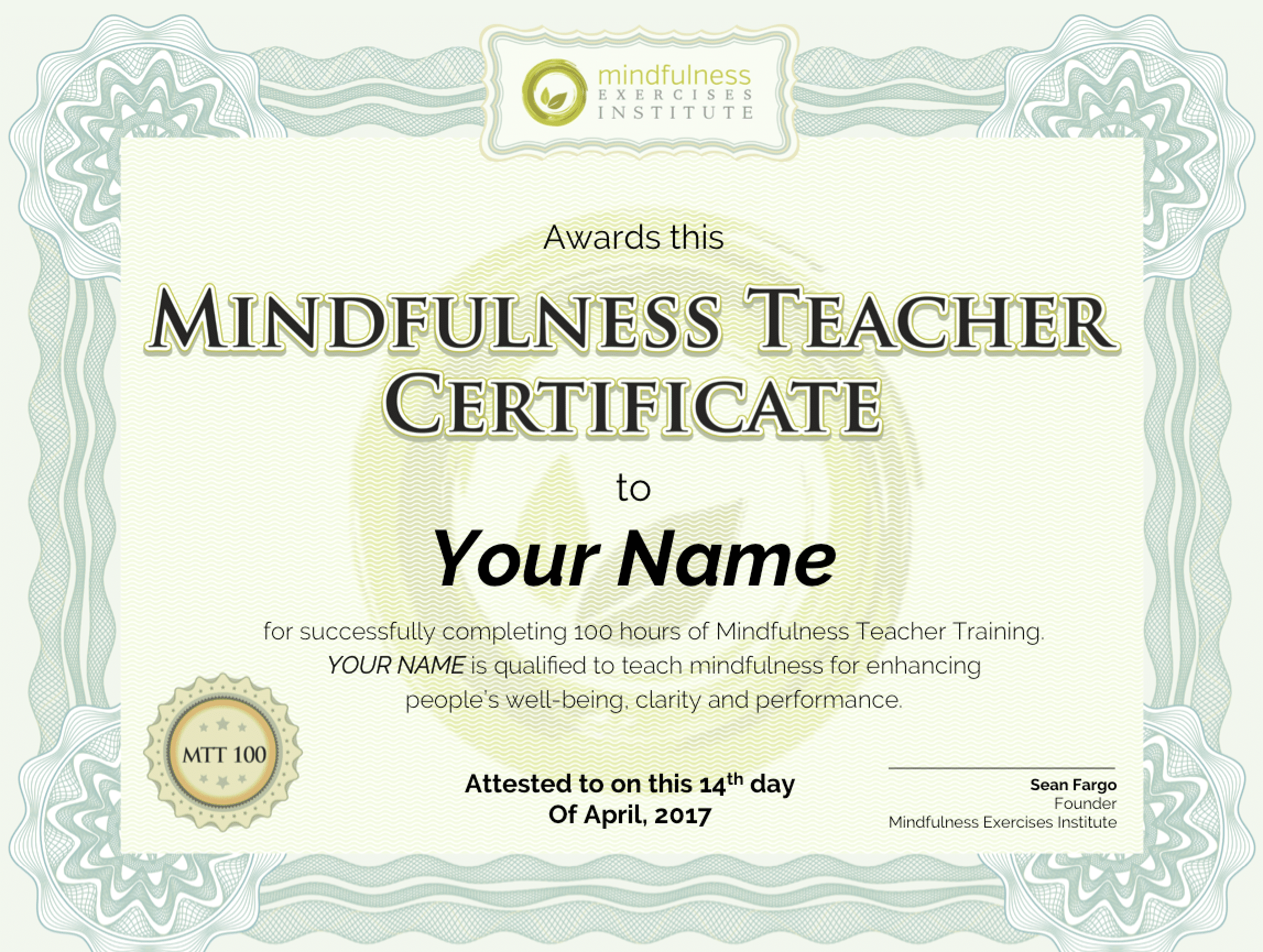 Questions? Contact us anytime:
Skype: seanfargo
Questions? Contact us anytime:
Skype: seanfargo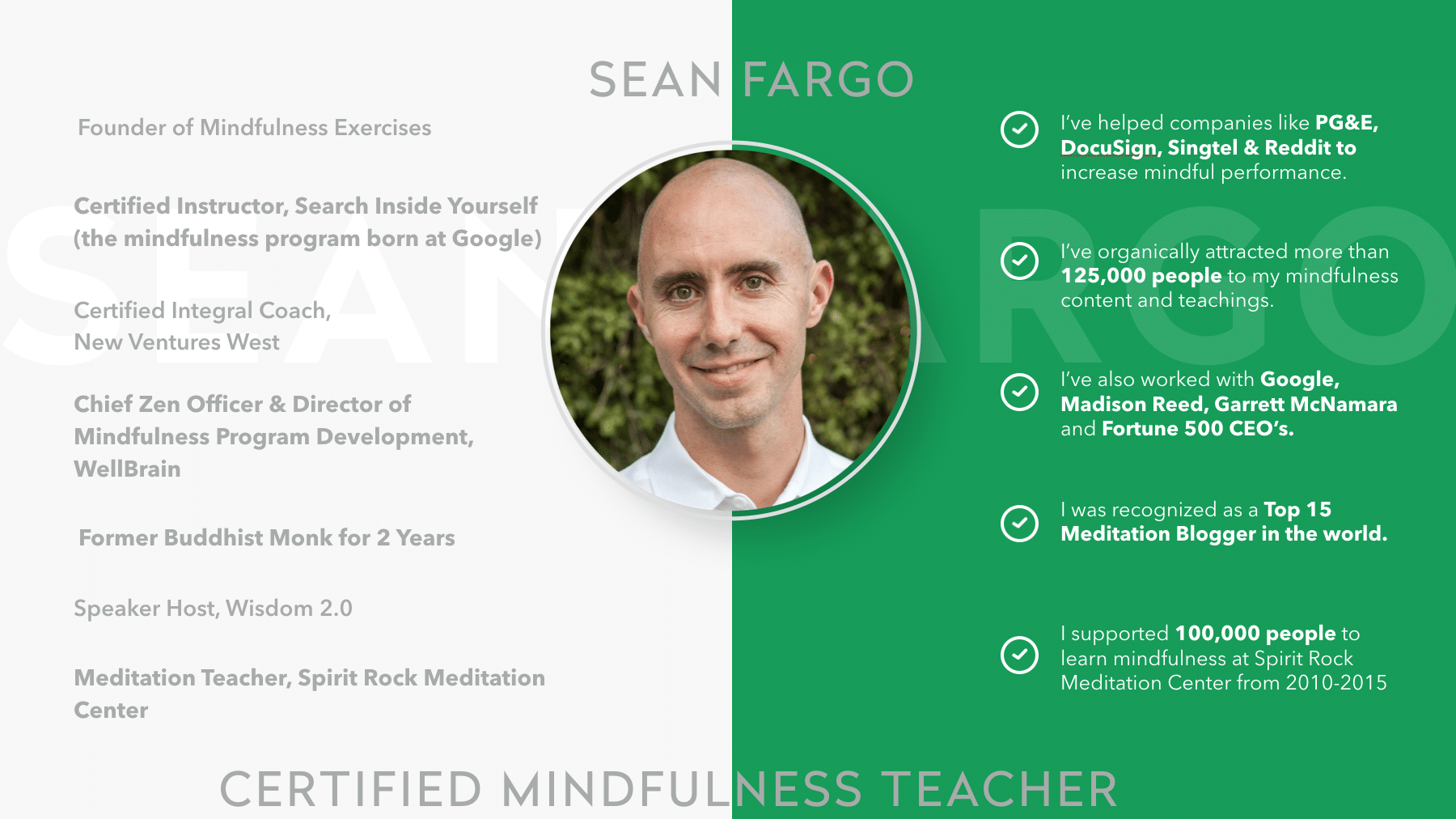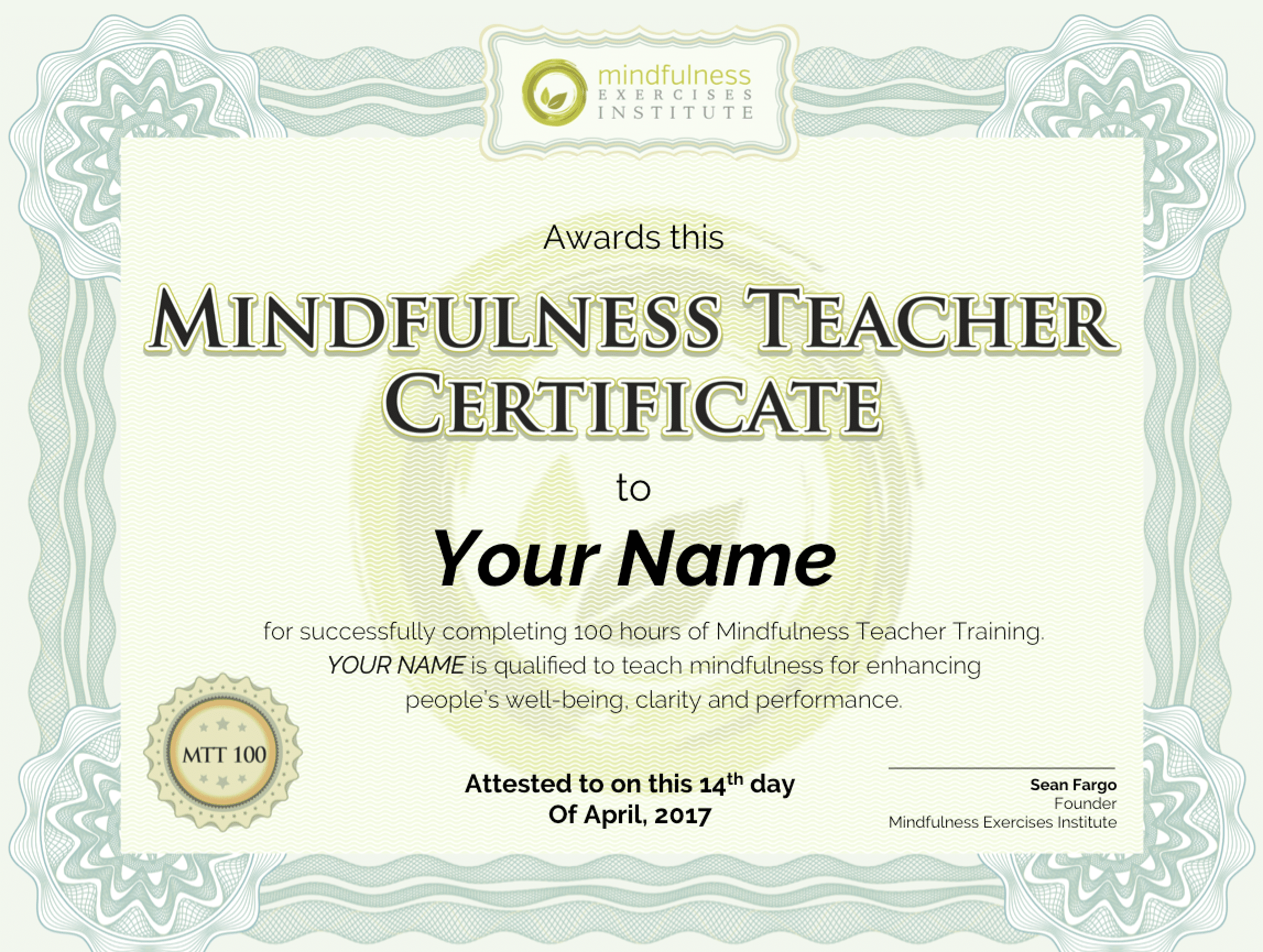 Mindfulness Teacher Training 

Package Discounts Now Available
Send Questions & Inquiries To:
Skype: seanfargo
415-488-KIND
You can teach mindfulness with this certificated, professional course. Some people start teaching mindfulness after just reading a book, whilst others spend up to 5 years of training before teaching mindfulness. This course is a bridge – we strive to offer the highest standard of teaching through an online medium.
Some people ask if this Mindfulness Teacher Training qualification would be acceptable for the NHS or for other therapeutic work. We have had therapists, doctors and health professionals use this training to go on to teach mindfulness. But you do need to be qualified to work with your particular client group. If in doubt, you should check with your supervisor to be certain this is acceptable. In any case, doing this Mindfulness Teacher Training will only benefit your continuing education and will serve as a beneficial stepping stone for further training in the future, if you find mindfulness to be an enjoyable and effective approach to use with your clients. We only accept people who have a genuine passion for mindfulness training and wish to share with others in a professional and authentic way.
This innovative learning approach provides mindfulness enthusiasts with live online teacher training, with Founder of Mindfulness Exercises, Sean Fargo. Sean has trained mindfulness teachers since the year 2008. He offers training for every stage of a mindfulness teacher's career, from initial explorations of mindfulness to ongoing mentoring and support afterward. Unlike a residential, face-to-face course, learning online gives you the flexibility to set your own study hours and save money on travel and accommodation. For more details, contact Sean Fargo, Founder of Mindfulness Exercises: [email protected] / Skype: seanfargo